The 15th Civil Support Team of the Vermont Army National Guard conducts training operations at an airport near Montpelier, Vermont.
During the training, members mitigated the threat of a barrel containing an unknown potential threat substance, practiced mass casualty scenario execution, and reinforced proficiencies with detection system equipment.
CST section experts advise and support civilian emergency responders, and maintain a rapid-response readiness posture 365 days of the year.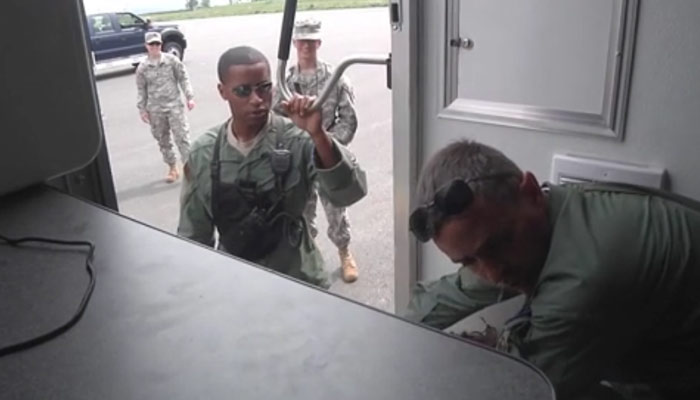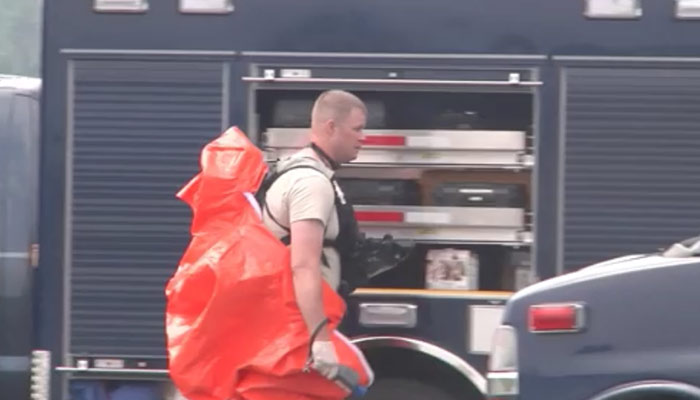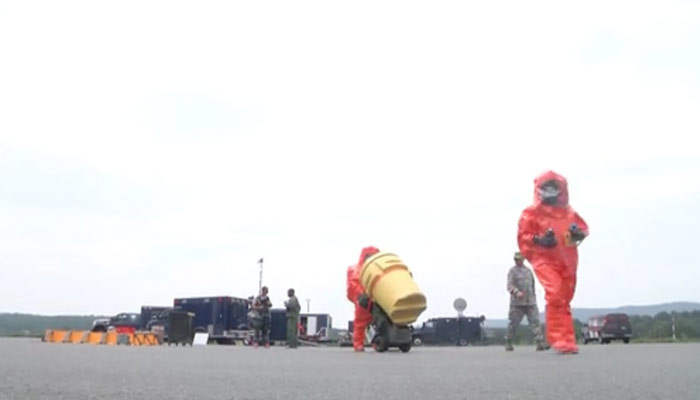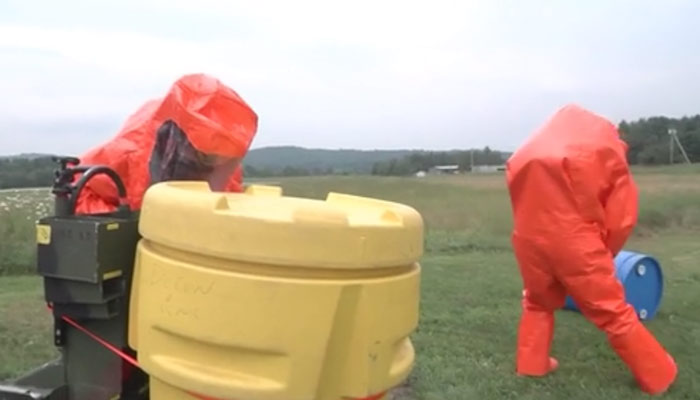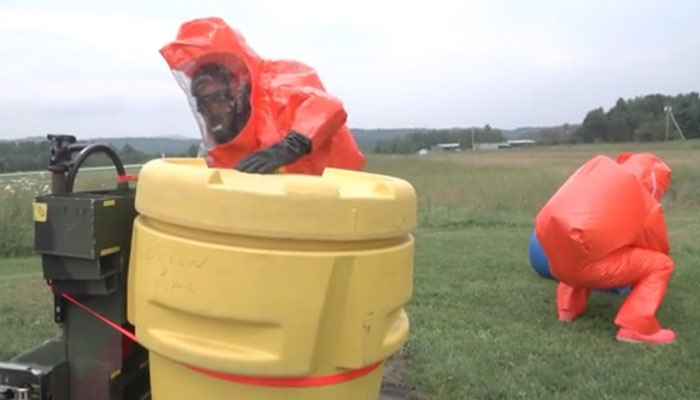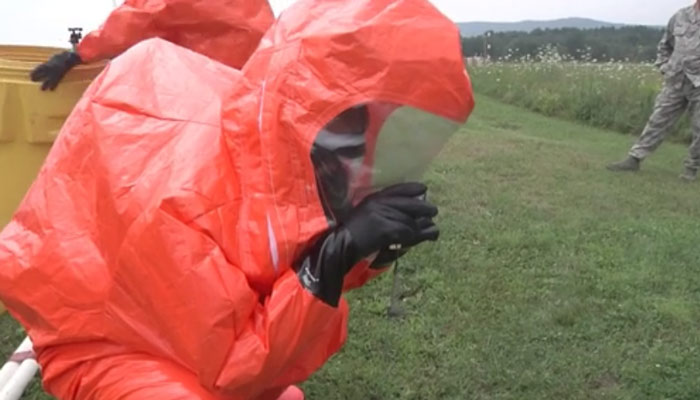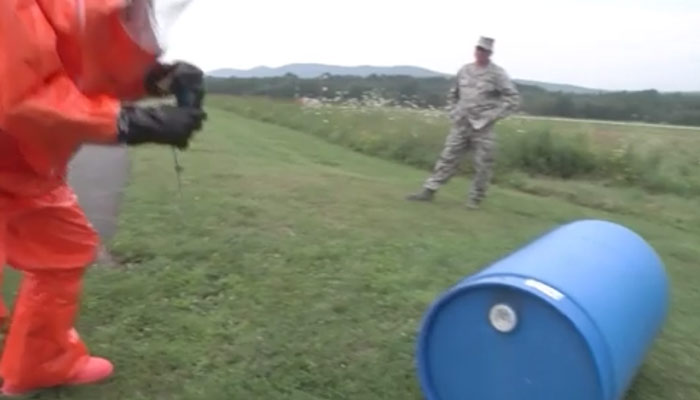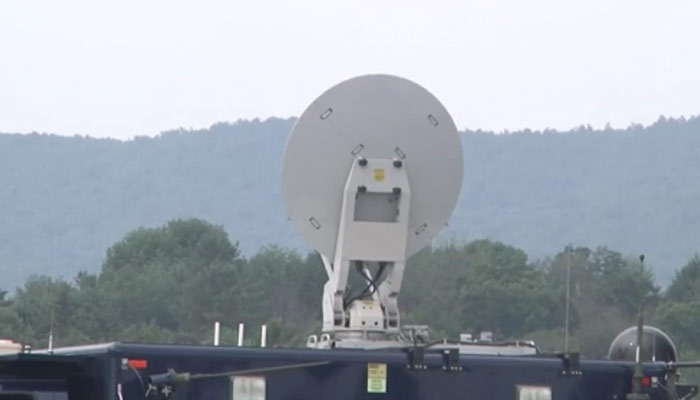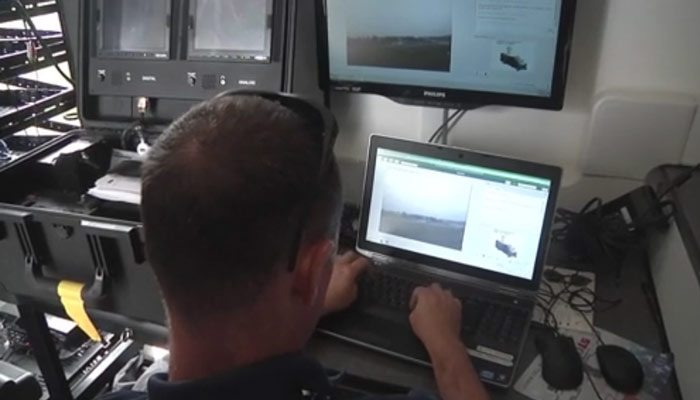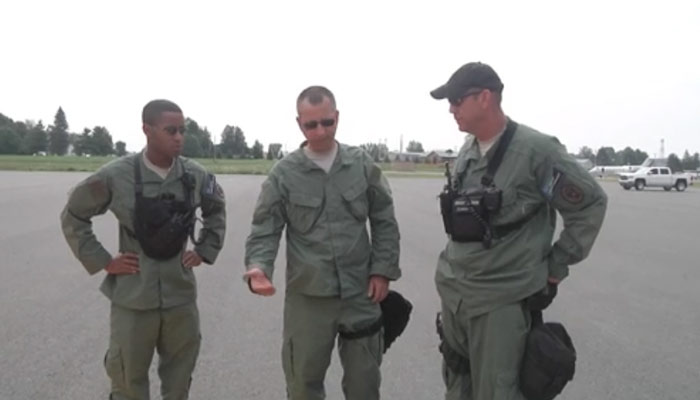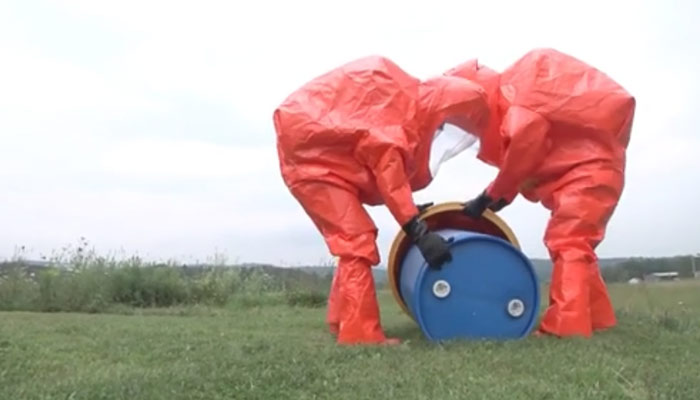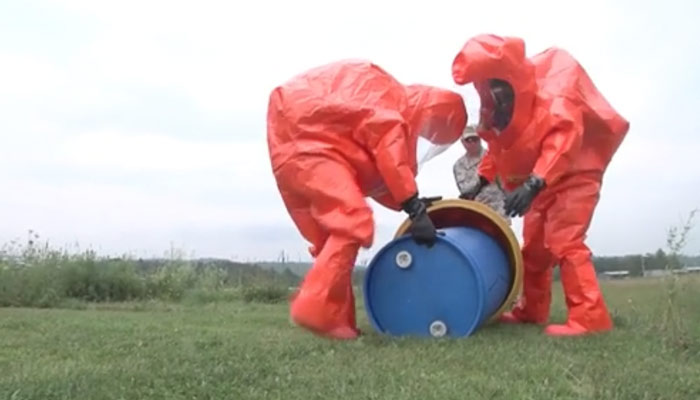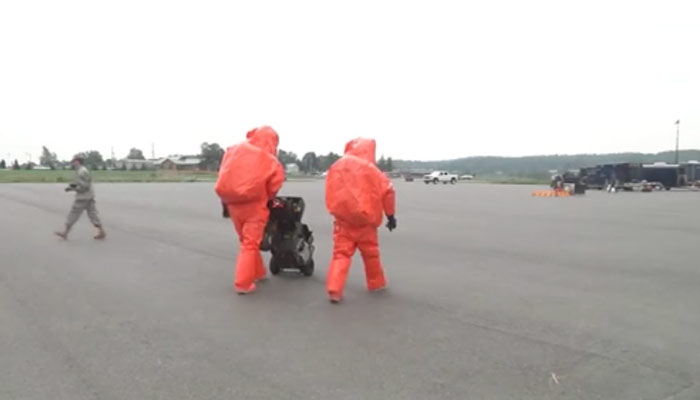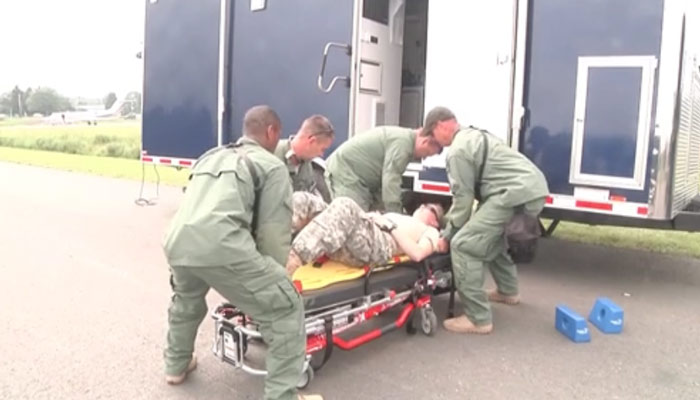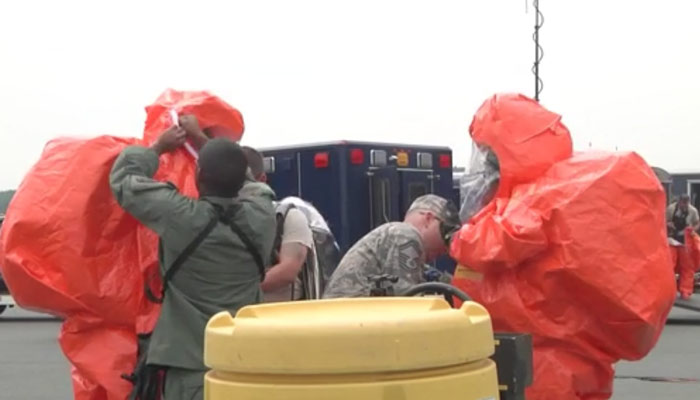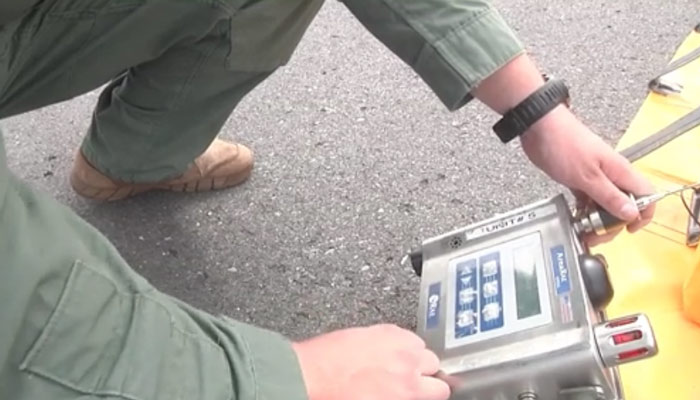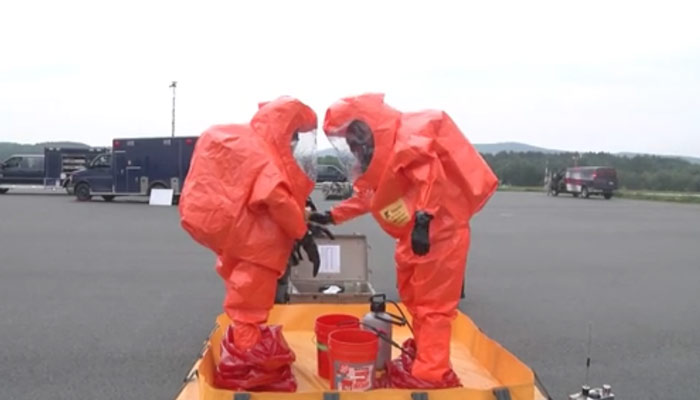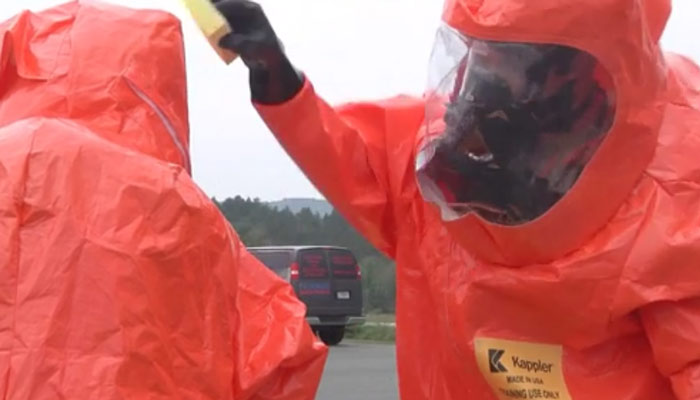 Images courtesy of 172nd Public Affairs Detachment, adapted from video and formatted for CBRNE Central.