Soldiers from the 767th Ordnance Company (EOD) last week conducted their first collective EOD Airborne operation for the newly designated airborne capable global response force EOD support company.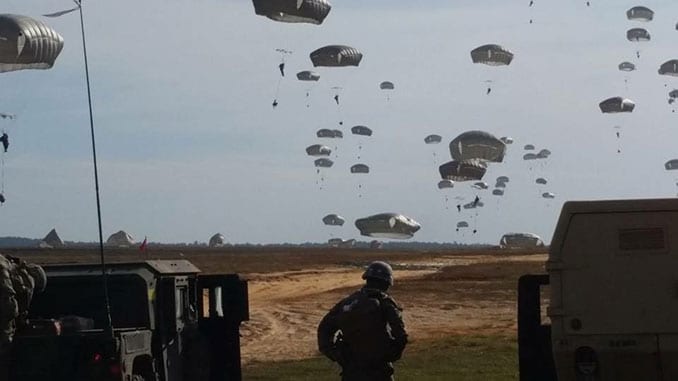 The jump with a unit from the 82nd Airborne Division took place Nov. 3 on Sicily Drop Zone, Fort Bragg, NC.
The training helps ensure readiness to deploy and execute Counter-Improvised Explosive Device (C-IED) and Chemical, Biological, Radiological, Nuclear, and Explosive (CBRNE) operations in an initial entry, expeditionary operating environment.
The 767th Ordnance Co (EOD) is part of the 52d Ordnance Group (EOD), 192d Ordnance Battalion (EOD).
Photo credits: Ryan Donald, 20th CBRNE Command 
Read more: The Army is building an airborne bomb squad (Army Times)