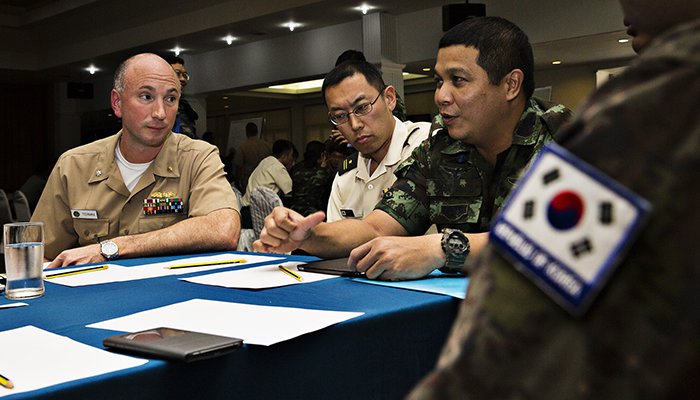 Approximately 125 military and civilian medical professionals from eight different nations attended an Exercise Cobra Gold 2015 sponsored medical symposium at the Lop Buri Inn Resort, Mueang Lop Buri District, Lop Buri Province, Thailand, from Feb. 16-17, 2015.
Representatives from the different nations – which included Malaysia, South Korea, Japan, China, Singapore, India, Thailand and the U.S. – took turns discussing subjects from their respective fields and common health crises that pose a threat to the worldwide participants. Highly emphasized topics included the infection prevention and control of the problematic Ebola virus disease, Dengue fever, Malaria and Tuberculosis to name a few.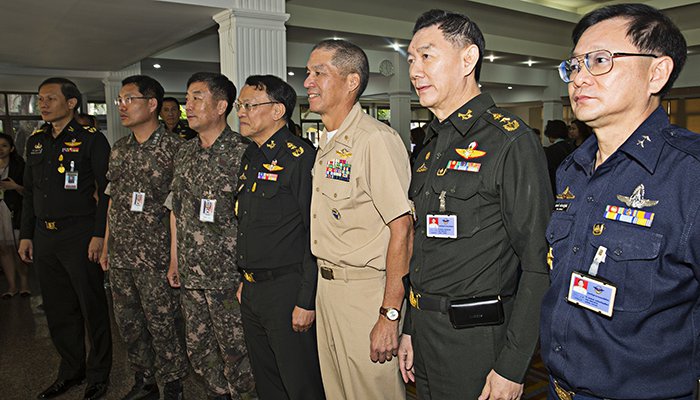 Question and answer forums and tabletop exercises, which brought the partner nations together to resolve simulated crises after the lectures, were essential – as the symposium's director, U.S. Navy Cmdr. Enrique Torres explained – in giving the medical professionals a thorough understanding on how to utilize the presented information in a collaborative environment.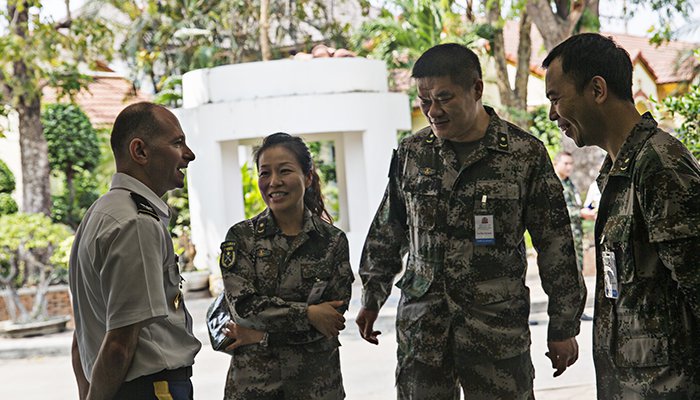 "With the symposium, we wanted to expand our regional medical cooperation and collaboration efforts, as well as build relationships among the participating nations that share common goals and objectives to better respond to humanitarian crises," said Torres. "It is critical to build on this type of collaboration and engagement that will enable a rapid and effective multilateral response to a humanitarian crisis or natural disaster. Events like Typhoon Haiyan in the Philippines and the Ebola outbreak in West Africa are solid examples that show us we still need to do more about interoperability, and train together to effectively respond to humanitarian crises or deadly epidemics that threaten global health security."
Torres went on to explain that standard rises in factors such as globalization and international travel has made the world realize that emerging diseases, such as in the recent Ebola case, do not discriminate against geographical borders.
In modeling the table top exercises to emulate the early stages of relatable epidemics or humanitarian disruptions, Torres and his staff spurred proactivity between the nations by teaming the leaders into diversified groups in which they worked together through the planning and execution phases of a preventative-based evolution.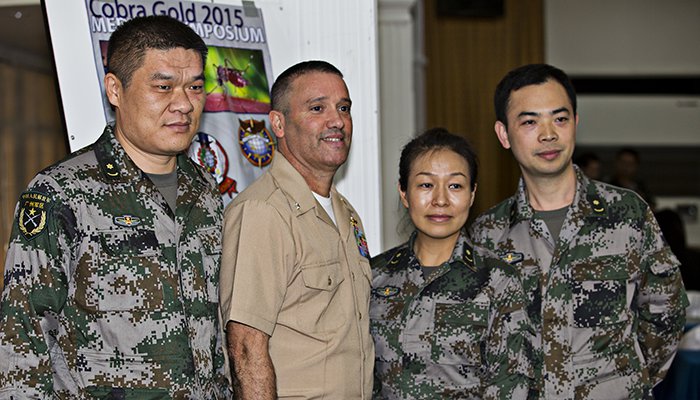 "Medical military uniformed services personnel need to continue leveraging global military cooperation to help bring these deadly epidemics under control at its source before they threaten global security," said Torres. "We must continue to engage, as we did here in Lop Buri, in order to build the relationship, collaboration and capacity to prevent, detect and rapidly respond to any future infectious diseases with the potential to threaten global health security."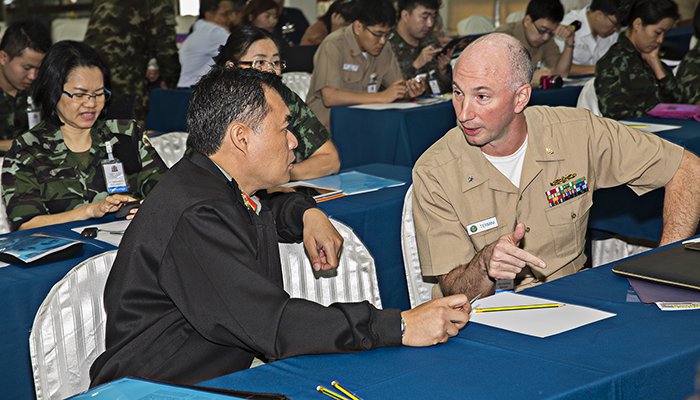 Royal Thai Air Force Group Capt. Panachakorn Saguanwong, the deputy director of the medical symposium, explained that it did not take long for her to come to appreciate the big picture of the event.
While CG15, in its 34th iteration, demonstrates the commitment of Thailand and the United States to a long-standing alliance and regional partnership to advance prosperity and security in the Asia-Pacific region, it also marks 182 years of friendship between the nations.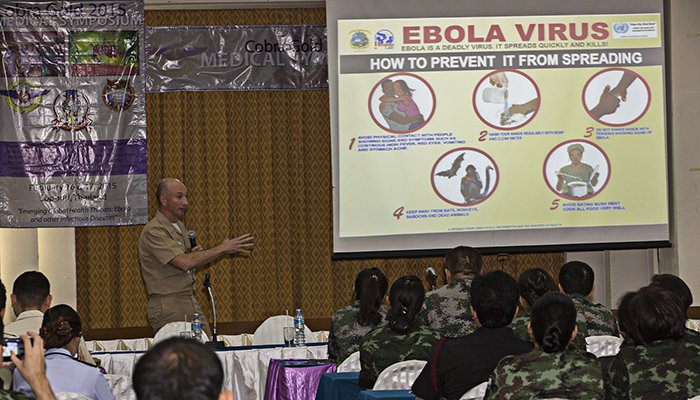 "The U.S. and Thai friendship is stronger," said Saguanwong, who assisted in structuring the symposium with the help of the U.S. representatives. "I think that it's stronger because we can share in Thailand, and I know that the United States wants to help Thai people and wants to cooperate with the other nations in Asia."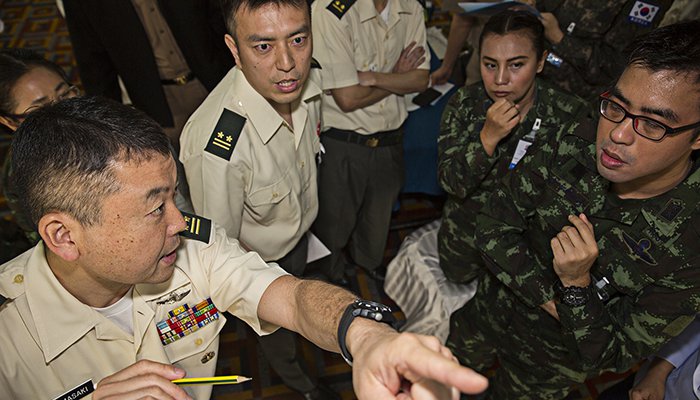 "I want to thank all the participating nations, and the U.S. for setting up the symposium," she added. "I appreciate everything, and think that in Cobra Gold 2016 I will see everybody again."
Article adapted from original by James Marchetti, USMC