The U.S. Navy recently approved Symphony Block 40, Lockheed Martin's counter-improvised explosive device system, which provides enhanced capabilities that allow partner nations to combat ever-changing threats.
Symphony Block 40 is an open architecture system which simultaneously jams select or multiple electronic signals used to trigger a radio-controlled (RC) IED. The jammer is a small, vehicle-mounted system with an open architecture design that provides continuous coverage across the entire threat spectrum, as well as includes updated capabilities for maximum effectiveness, security, and response.
The Symphony product line is the only counter-IED systems of its kind approved by the U.S. government for foreign military sale to allied, coalition and partner nations.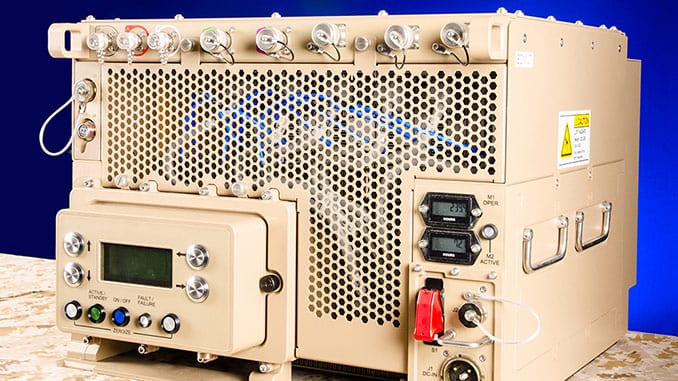 More than 4,500 Block 10/20 variant systems currently support U.S. and coalition forces in Iraq, Afghanistan, and other areas of conflict.
Work on the Symphony line of products is done in Clearwater, Florida, Manassas, Virginia, and Syracuse, New York, under an indefinite delivery indefinite quantity (IDIQ) contract with the U.S. Navy.