U.S. Army personnel conducted an assessment of future Chemical, Biological, Radiological and Nuclear equipment last week at Fort Bliss, Texas, as part of the Army Warfighting Assessment (AWA).
AWA offers an experimental environment in which soldiers can provide direct feedback to shape requirements and improve current capabilities.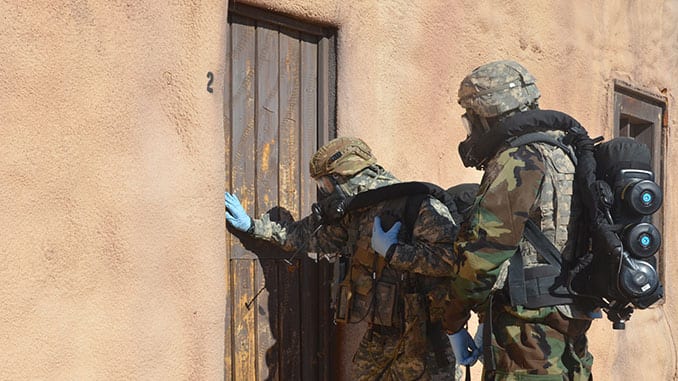 During the CBRN equipment assessment, soldiers with the 83rd Chemical Battalion, Fort Stewart, Georgia, and the 110th Chemical Battalion, Joint Base Lewis-McChord, Washington, operated and assessed equipment and capabilities in response to a simulated chemical attack.
"This opportunity to bring early developmental prototypes into the exercise will expedite the acquisition process, and increase the rate of innovation for our Army," said Maj. Gen. Terrence McKenrick, Commanding General, Brigade Modernization Command.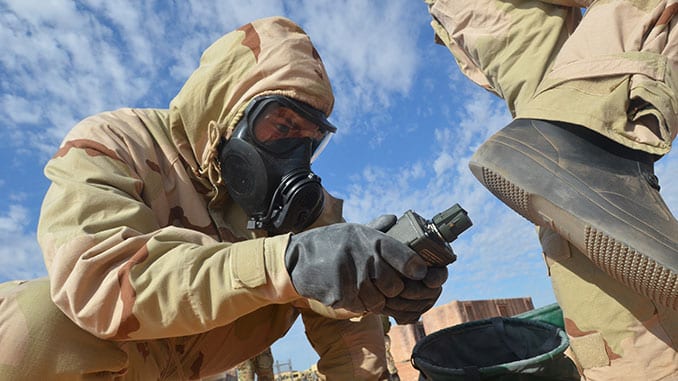 Throughout the simulation, CBRN Soldiers and leaders were able to assess and evaluate equipment for future use by chemical Soldiers, including M53 protective masks, Powered Air Purified Respiratory systems, Nett Warrior systems, and Talon robots.
"This CBRN excursion benefits the Army because it introduces new and exciting equipment to our high-speed chemical Soldiers," said Maj. Damian Dixon, a member of the Joint Program Executive Office. "Throughout the past four days, we've had an opportunity to provide some realistic training on equipment like our Talon robot with sensors, which will enable the user to get chemical analysis on a target without sending a Soldier into the suspected contaminated area."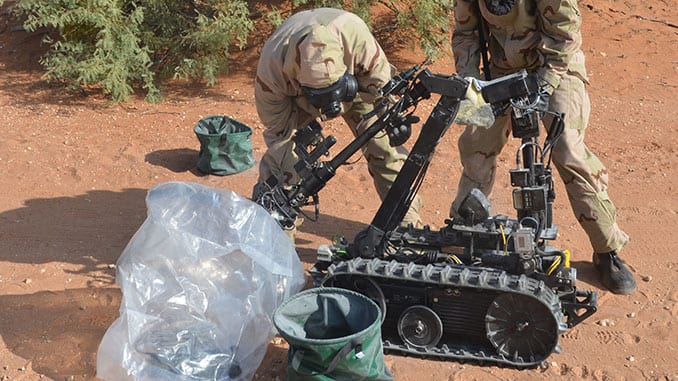 Pvt. Matthew King, a chemical operation specialist with the 83rd Chemical Battalion, Fort Stewart, Georgia, was a front-line Soldier assessing some of the developmental concepts and capabilities.
"The Talon system has been around for some time now, but manufacturers recently made a CBRN Talon for chemical Soldiers," said King. "Now it has chemical, biological and radiological detectors on it, which is beneficial because you don't have to worry about your battle buddy or anyone going down-range and getting injured. It makes you feel much more safe."
Article adapted from original by Justin Geiger, 7th Mobile Public Affairs Detachment. Edited for context and format by CBRNE Central.