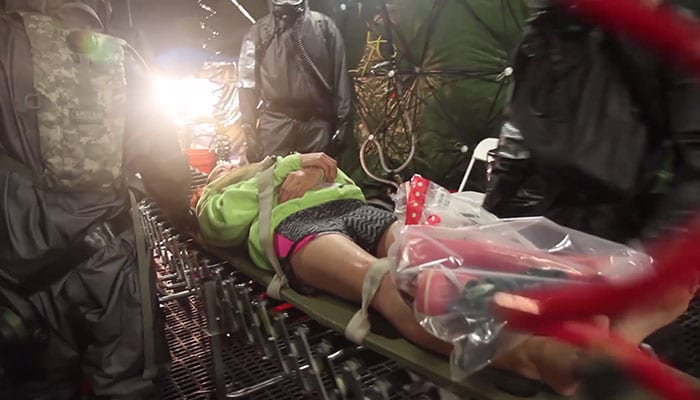 Guardian Response 17 brought together 75 units, including the 409th Area Medical Support Company and the 414th Chemical Company to respond to a simulated attack on domestic soil.
More than 4,000 soldiers participated in the training centered at Muscatatuck Urban Training Center in Butlerville, Indiana.
The Total Force exercise validates the U.S. Army's ability to support civil authorities in the event of a chemical, biological, radiological, or nuclear (CBRN) catastrophe. The units triaged, decontaminated, and treated simulated casualties to hone their skills and demonstrate their capabilities.