Soldiers from the 79th Explosive Ordnance Disposal Battalion destroyed a World War II era landmine found in Brownwood, Texas this month.
U.S. Army EOD technicians from two Fort Hood, Texas-based EOD companies were called in when an anti-tank landmine was discovered in a dirt roadway by the owners of a home in Brown County, Texas.
According to 1st Lt. Brian A. Cowick, the 47th EOD Company operations officer and EOD duty officer on scene, the team found an unstable M6 anti-tank landmine and a spent M1B1 practice anti-tank landmine on the property.
"The (M6) landmine had been shot numerous times over the years," said Cowick. "This combined with the decomposition of the explosives contributed to the unstable condition of the mine."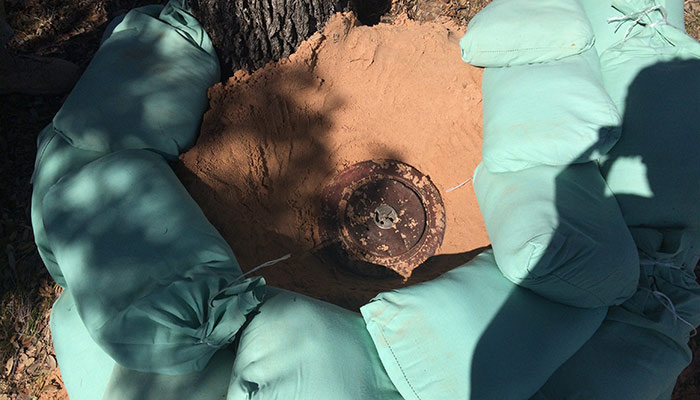 An Olathe, Kansas, native who has deployed to Afghanistan and Iraq, Cowick said the team used a Thermite grenade procedure to burn the explosives out of the M6 landmine and then disposed of the remains of the mine through a controlled detonation.
To contain the blast, the team constructed a bunker out of nearly 2,000 sand bags. The Soldiers also evacuated the chickens in the barn and a dog from the backyard prior to detonating the device.
The mines were found on a 10-acre lot approximately 100 miles from Fort Hood in Central Texas.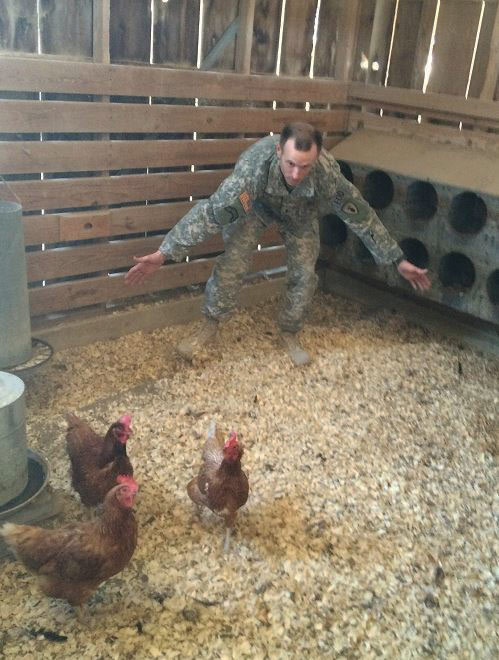 Representing the 79th EOD Battalion's 75th EOD Company and 47th EOD Company, the team had a combined total of seven years of combat experience.
The 79th EOD Battalion is part of the 71st EOD Group, 20th CBRNE Command (Chemical, Biological, Radiological, Nuclear, Explosives), the U.S. Defense Department's only multifunctional formation that combats CBRNE threats around the world.
In addition to deploying for military operations around the globe, the Aberdeen Proving Ground, Maryland-based 20th CBRNE Command supports U.S. law enforcement officials during Defense Support to Civil Authorities (DSCA) missions.
During fiscal year 2014, 20th CBRNE EOD Soldiers responded to more than 2,000 calls to identify and render safe unexploded ordnance (UXO), both on and off military posts, in the continental United States.
The 79th EOD Battalion covers a vast section of the Lone Star State, conducting military explosive mitigation missions in 186 of the 254 counties in Texas.
Brig. Gen. JB Burton, the commanding general of the 20th CBRNE Command, said the landmine mission was another example of the important role EOD techs play across the nation.
"Our EOD Soldiers are absolute experts at their craft," said Burton, a native of Tullahoma, Tennessee. "Their work ensures the safety of life and property."
Article by Walter Ham, 20th CBRNE Command, edited for context and format by CBRNe Central.