A new compact and ruggedized Explosives Trace Detector (ETD) designed for mobile screening, the TRACE-PRO, was announced by Smiths Detection this week.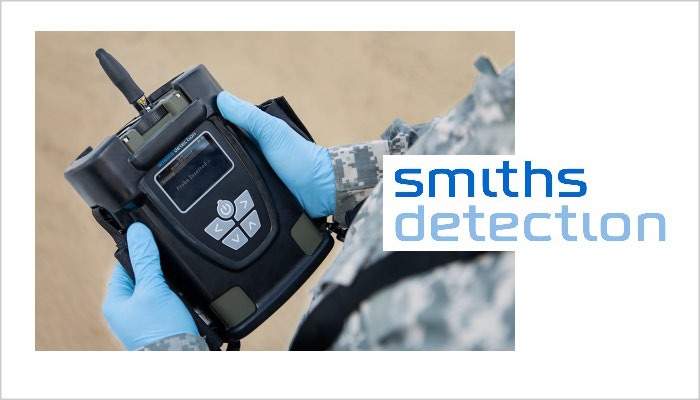 The system takes the detection of trace explosives for Military, Emergency Response, Law Enforcement and Security professionals to a new level by providing fast, accurate identification of common explosives in less than 10 seconds.
Swabs can be taken from people, objects and materials in any location and the in-built camera and GPS facilitate easy evidence collection – allowing the user to record and store data in the immediate location of the suspect substance.
TRACE-PRO's probe-based sampling technique and reusable swabs allow users to take quick consecutive samples to enhance the speed and efficiency of the screening operation.
"TRACE-PRO offers our customers a revolutionary way to detect and identify explosives with the added benefit of being able to record and store data when time is of the essence," said Shan Hood, Vice President, Products and Technology at Smiths Detection. "It makes sampling and evidence collection easier – an enormous plus for our customers – and is technically superior to most other hand-held ETD detectors."
The ruggedized system has been tested and certified to MIL-STD-810G. It is ergonomically designed, weighs 1.7 kg and can be powered by AA commercial batteries.
TRACE-PRO is a trade mark of Smiths Detection.