Miami is among America's busiest ports. Both container and cruise ships come in and out of the port carrying thousands of shipping containers and more than 4 million passengers each year. The port is shadowed by dozens of skyscrapers in nearby downtown Miami and more than 5 million people who live in the surrounding area.
This was the backdrop for a recent joint military-civilian exercise to prepare to deploy and mitigate Chemical, Biological, Radiological and Nuclear (CBRN) threats.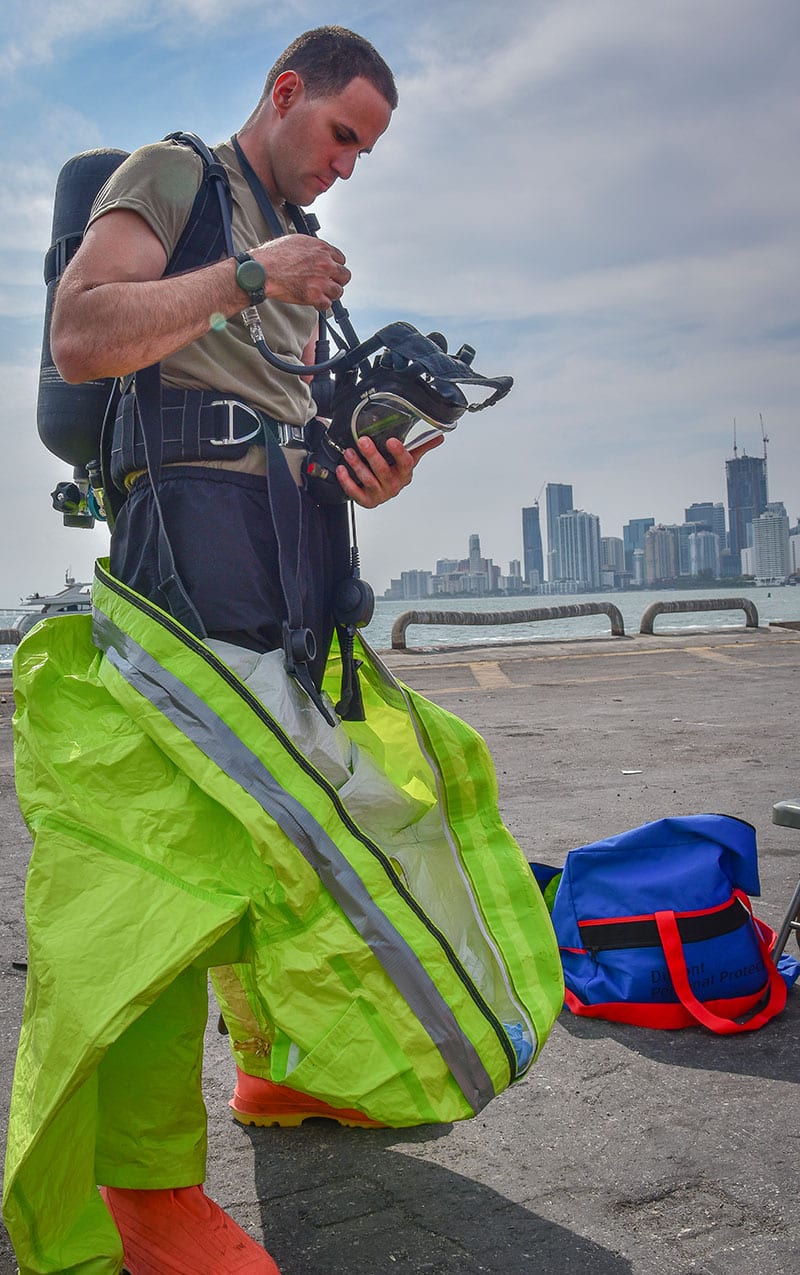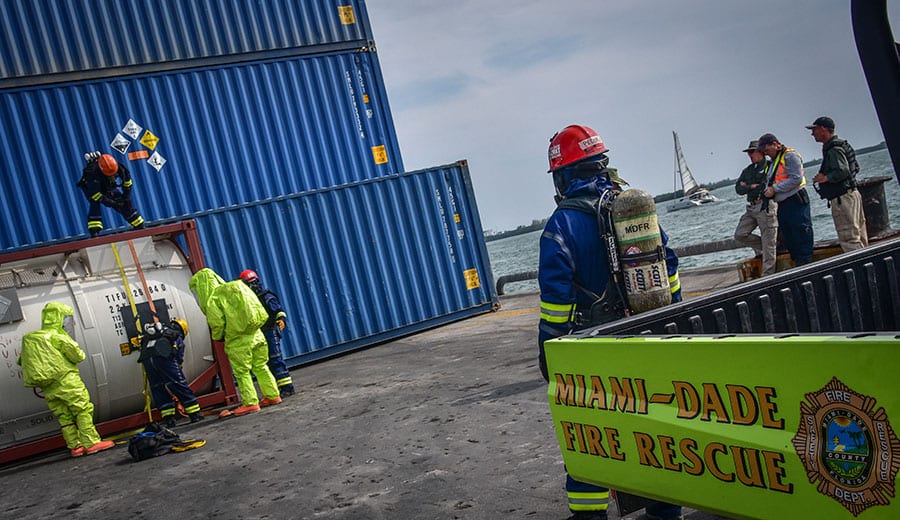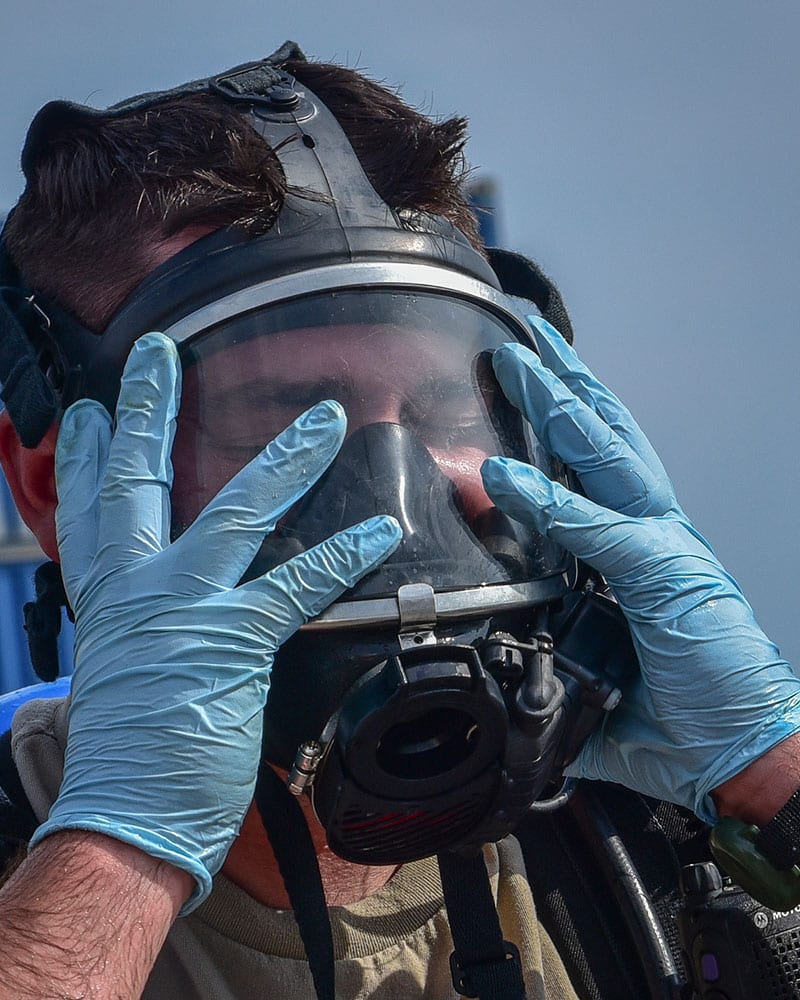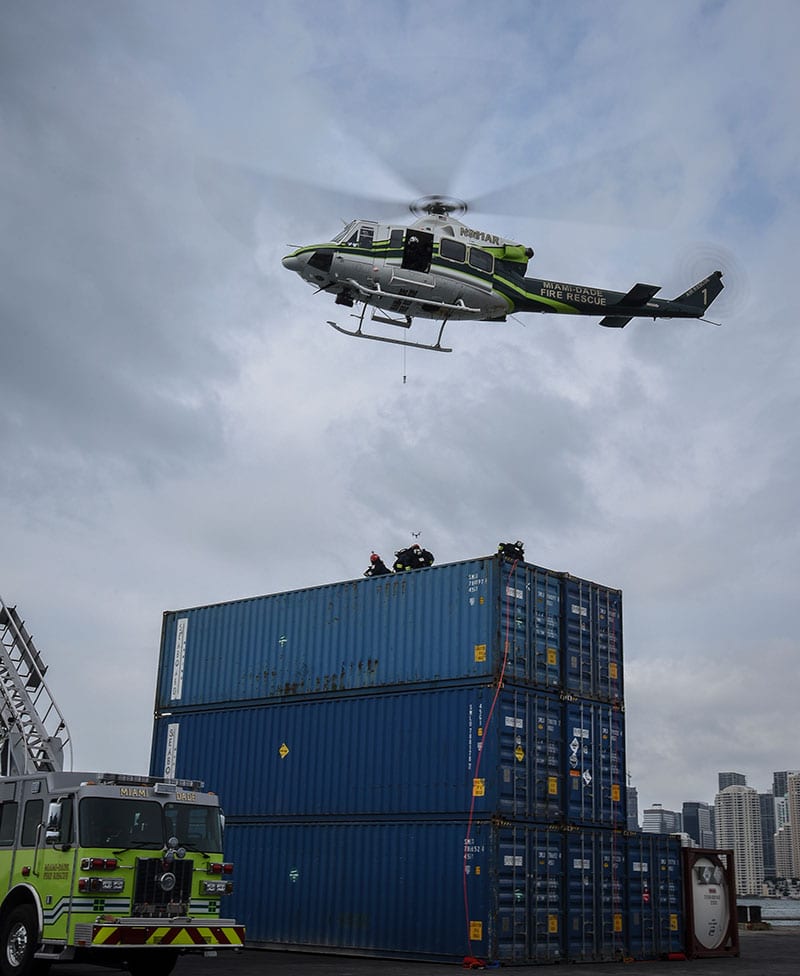 Reserve Soldiers assigned to the Orlando-based 329th CBRN Company (Reconnaissance and Surveillance), supported by the Army Reserve's 469th Ground Ambulance Company from Wichita, Kansas, and the Florida National Guard's Civil Support Team, deployed to the exercise to assess and mitigate a suspected weapon of mass destruction within the Miami port authority property during the training event held Feb. 18, 2017.
Sponsored by Department of Defense's U.S. Northern Command and hosted by the Miami-Dade Fire Rescue Department (MDFRD), the hazardous material exercise was the second joint-training event between a large municipality and the Defense CBRN Force.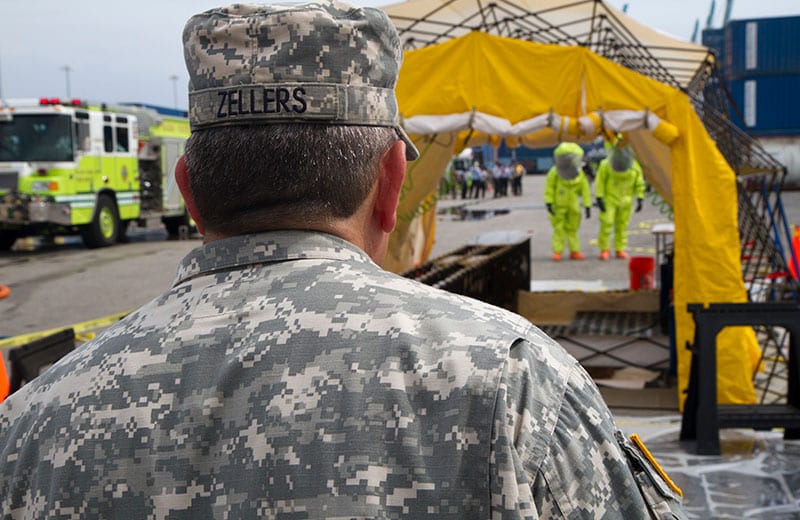 "I couldn't think of a better training environment than one of the busiest ports," said Lt. Alvarao Tonanez, the HAZMAT lead trainer for one of the largest fire departments in America, with more than 3,000 personnel assigned to MDFRD. "To put our firefighters and the Army Reserve unit into a realistic scenario where we could use the assistance in a real-world situation is a win-win for both sides."
When needed, the 329th CBRN Company can assist civilian responders at a scene and provide capabilities that may not be available for the civilian incident commander. Like local fire departments and HAZMAT teams, the 329th CBRN Company has the capability to identify and analyze certain toxic chemicals and materials with advanced equipment and can provide that critical support to an incident commander.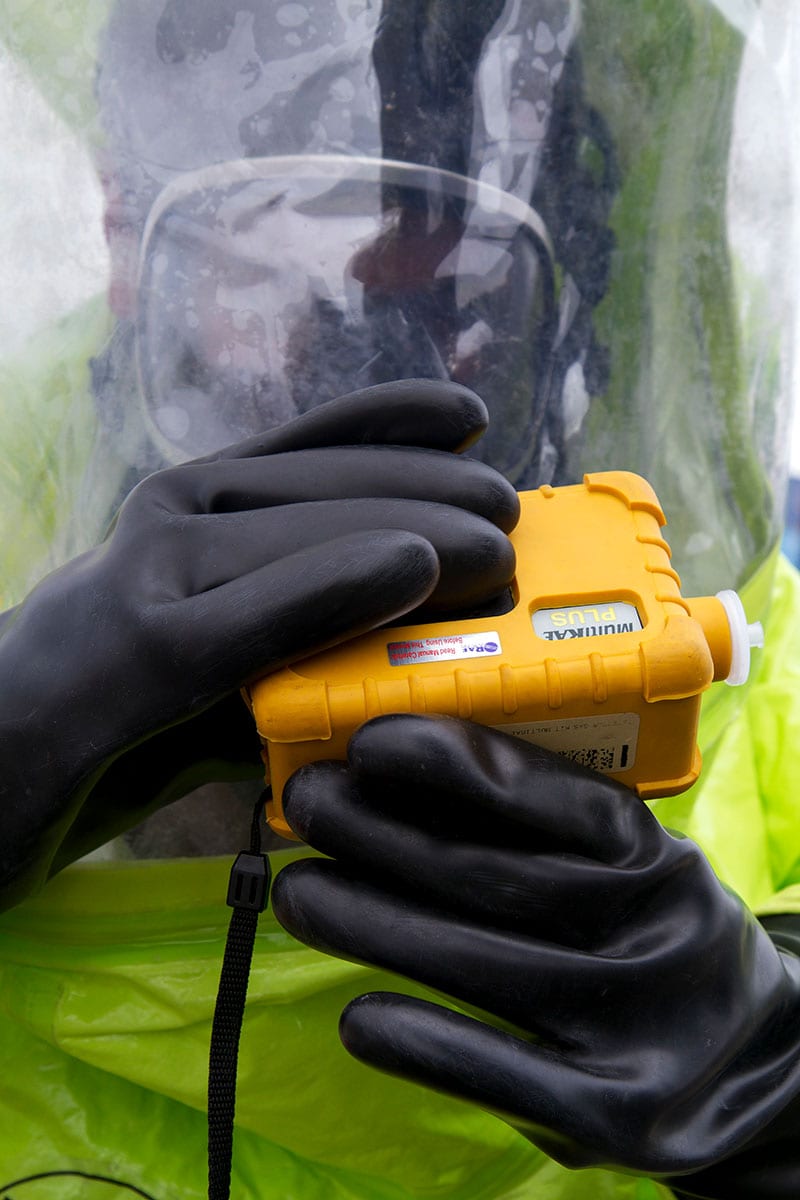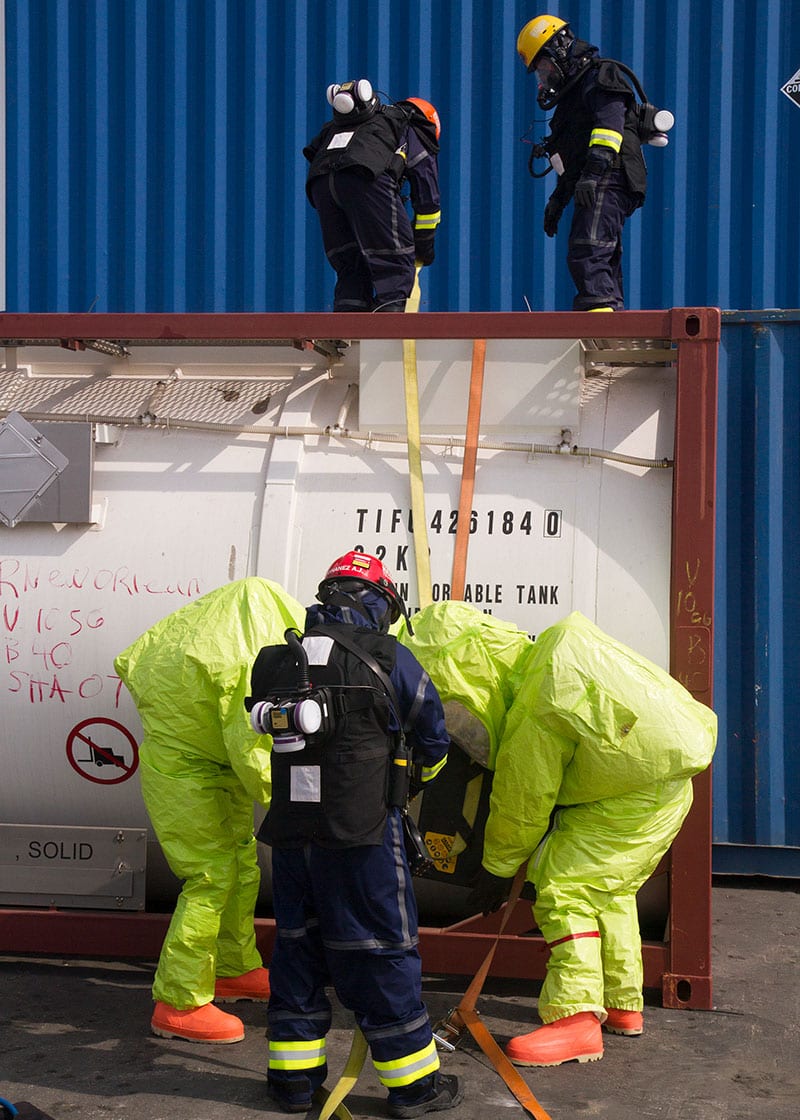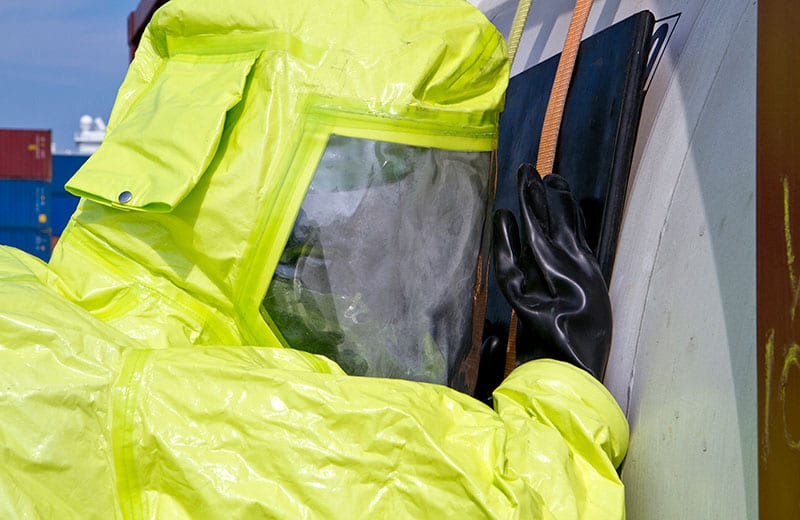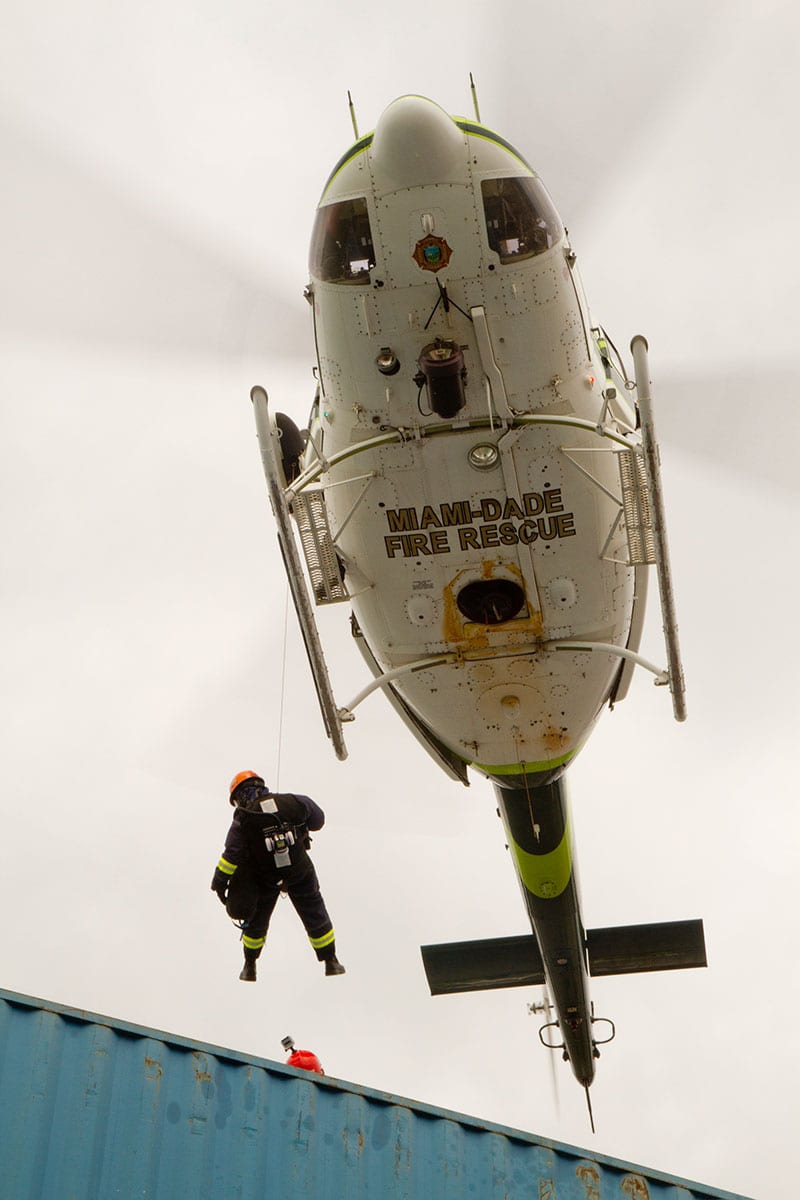 These joint training events also help build relationships and ensure local responders and the Army Reserve Soldiers understand each other's responsibilities during an emergency or catastrophic incident. When the time comes to combine resources in a real-world event, both organizations already have those established connections and common language.
Article adapted from original by Mark Bell, U.S. Army Reserve Command, edited for context and format by CBRNE Central.