More than 30 Japanese nationals visited the 35th Civil Engineer Squadron's explosive ordnance disposal flight, Jan. 20, during a community engagement base tour.
The 35th CES is a component of the 35th Mission Support Group, 35th Fighter Wing, Misawa Air Base, Japan.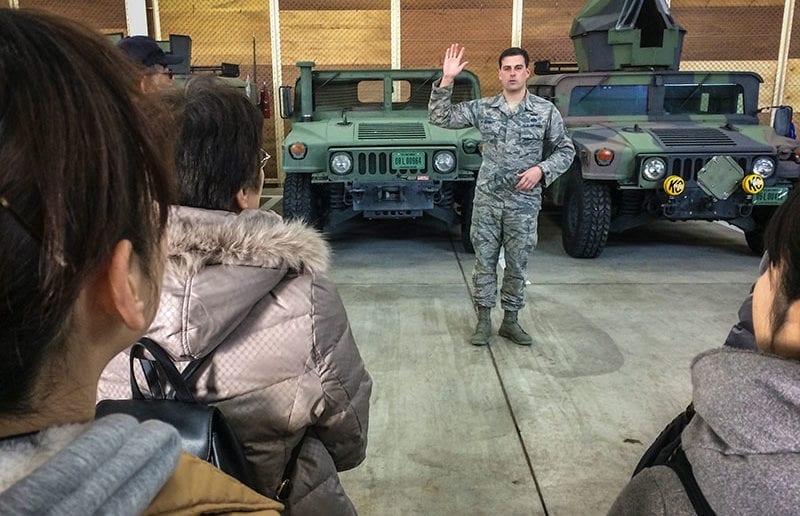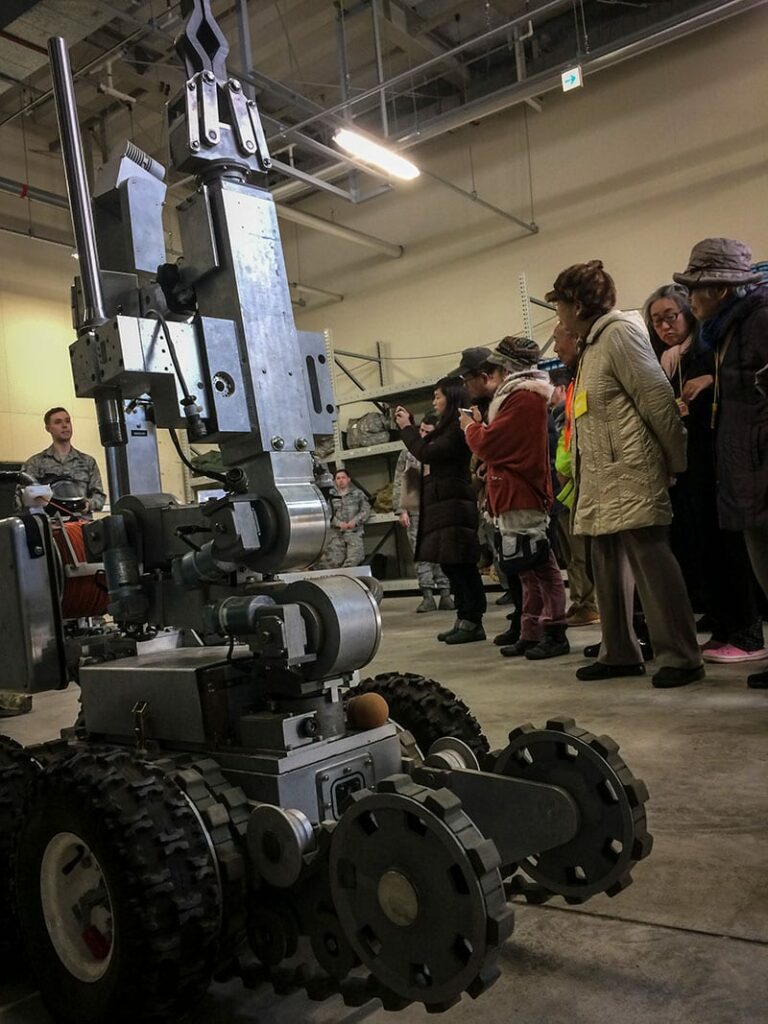 Tours like these build trust and support with Misawa Air Base's host partners by highlighting various units around the base and includes a windshield tour along the installation's perimeter road.
"It looked like they had a great time and we enjoyed all the questions," said Staff Sgt. Justin Beasley, a 35th CES EOD technician. "It's great having the opportunity to showcase our mission to the public and focus on building that trust integral to ongoing operations here and downrange."
The monthly tours support the Pacific Air Forces' command strategy that includes expanding engagement outreach here while strengthening relationships with allies and partners.
"Misawa maintains close relations with its host nation partners through bilateral missions and ongoing community engagement activities including these tours and our annual air show," said 1st Lt. Samantha Morrison, the 35th Fighter Wing chief of public affairs. "We are their guests and it's our privilege to share our various mission sets with our Japanese neighbors."
Article adapted from original by Benjamin Stratton, 35 Fighter Wing Public Affairs, edited for context and format by CBRNE Central.