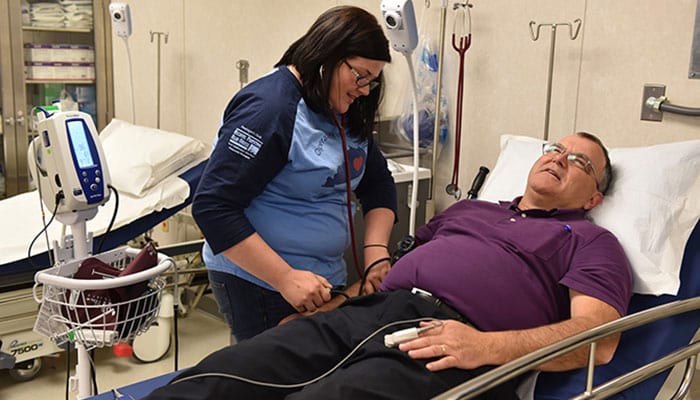 The Blue Grass Chemical Agent-Destruction Pilot Plant (BGCAPP) Medical Facility opened its doors for full project support earlier this month.
The BGCAPP is a state-of-the-art facility that will safely destroy the chemical weapons stockpile currently in storage at the Blue Grass Army Depot near Richmond, Kentucky.
"This full-scale facility is better than a 'real-world' occupational medical facility due to our initial emergency advanced life-support stabilization capabilities," said Dr. Marek Greer, medical director, Bechtel Parsons Blue Grass (BPBG). "Our state-of-the-art equipment and various levels of oversight enable us to provide a high level of care for a wide range of medical issues."
The fully equipped, 42,000 square-foot Medical Facility houses approximately 30 personnel, said Greer. That number includes a physician, advanced practice registered nurses, registered nurses, paramedics and administrative support. Medical services are provided 24 hours a day, seven days a week, offering medical services and emergency response to the Blue Grass plant's workforce.
"Medical personnel will assist with issues such as slips, trips and falls, chest pain or reactions to insect bites," said Michael Feddes, medical services coordinator, BPBG. "In addition to their primary emergency response role, paramedics are trained to conduct drug and alcohol screenings and occupational testing to include hearing, vision and respiratory screenings."
The Medical Facility is located in the same secure area as the main destruction facility, to provide timely and accessible medical care to plant workers, said Feddes. Medical personnel are also trained to help with personnel decontamination, in the unlikely event that a worker should be exposed to chemical agent.
Source: BGCAPP, edited for context and format by CBRNE Central.