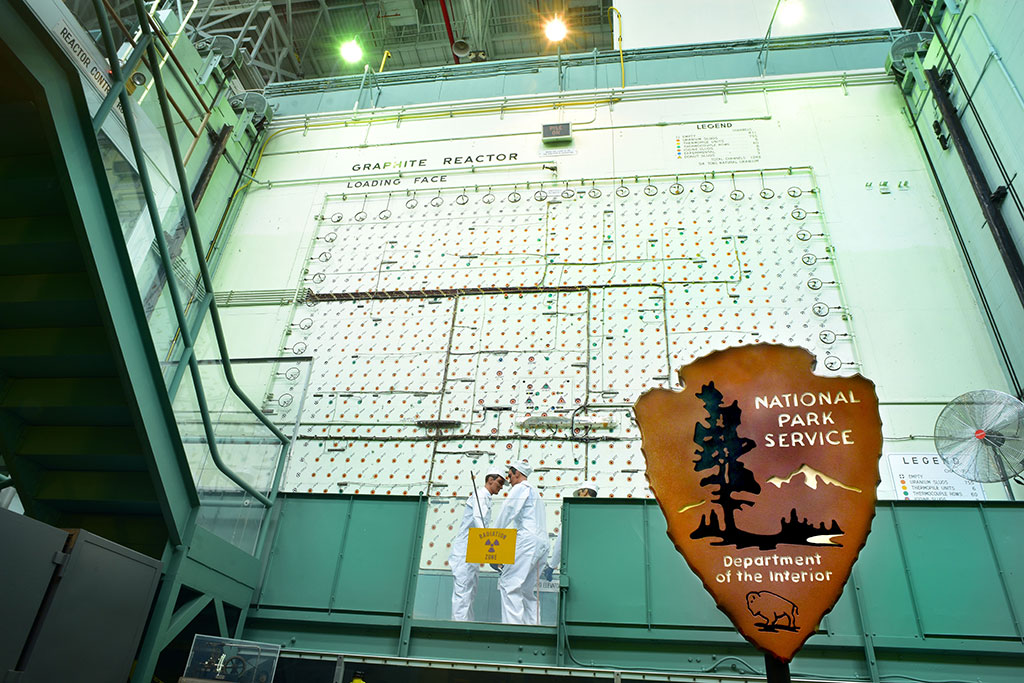 Oak Ridge National Laboratory (ORNL) this week dedicated the new Manhattan Project National Historical Park.
"The Manhattan Project National Park has been a work in progress for the last decade," said Oak Ridge Mayor Warren Gooch prior to a public ceremony held at Oak Ridge High School's Performing Arts Center. "It is going to honor tens of thousands of some of the most dedicated and hardest working people from all over the world who came here to work on the Manhattan Project, carried out their missions and brought forth new things and new ways to help our country.
Niki Nicholas of the National Park Service, who will oversee the new Oak Ridge national park at the outset, said her agency looks forward to help welcome visitors to Oak Ridge.
"This is a very complex story to be told," said Nicholas, currently superintendent of the Big South Fork National River and Recreation Area and the Obed Wild and Scenic River – both located in Tennessee. "The opportunities for the different issues to talk about and interpret are enormous."
The Department of Energy, as the direct descendant of the Manhattan Engineer District, owns and manages the Federal properties at most of the major Manhattan Project sites, including Oak Ridge, Tennessee; Hanford, Washington; and Los Alamos, New Mexico.
For over a decade, the Department, in cooperation with the National Park Service, other Federal agencies, state and local governments, and other stakeholders, pursued the possibility of including its most significant Manhattan Project properties within a Manhattan Project national park.