Chemical, Biological, Radiological, Nuclear Marines with 1st Marine Aircraft Wing conducted CBRN training in the Central Training Area, Okinawa, Japan, Aug. 26.
The training helped familiarize Marines with the CBRN equipment, different chemical agents and being inserted by an aviation unit. Also available in high definition.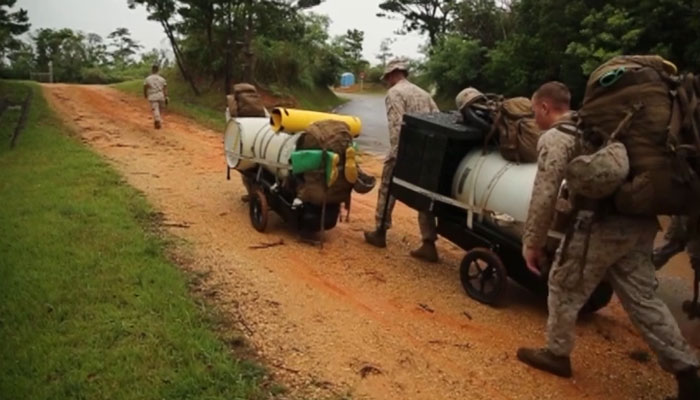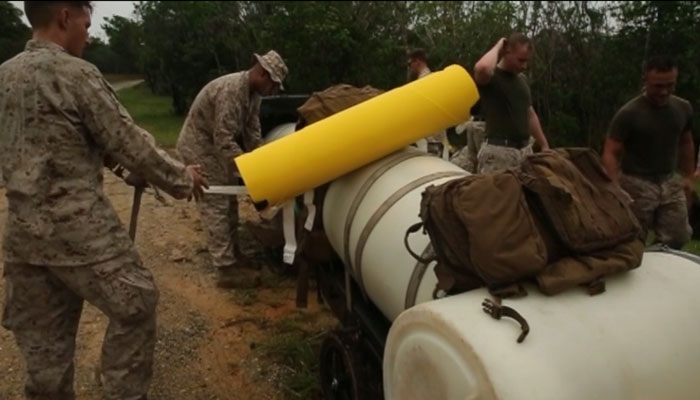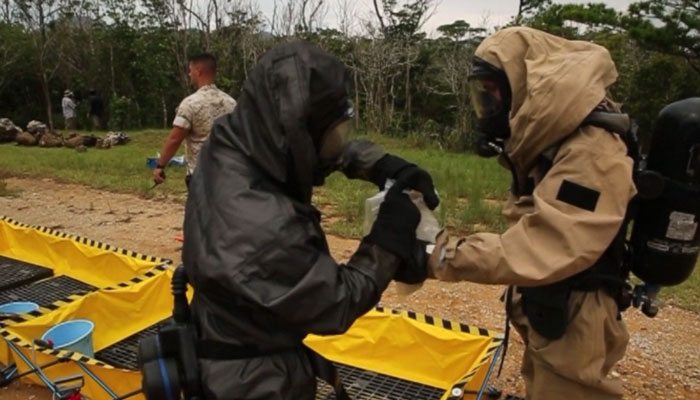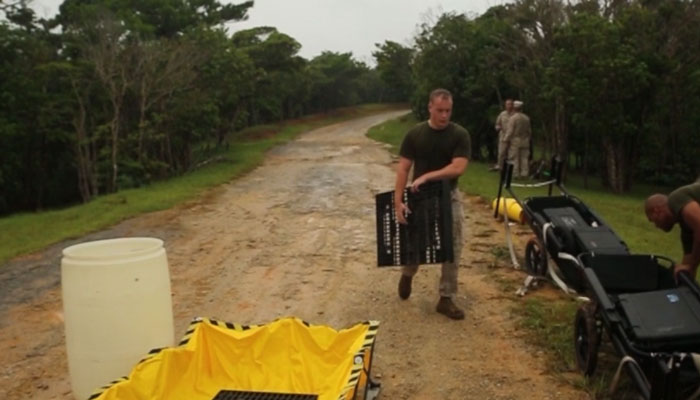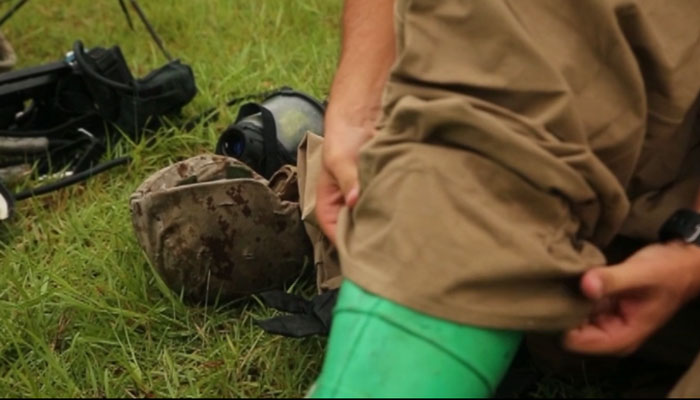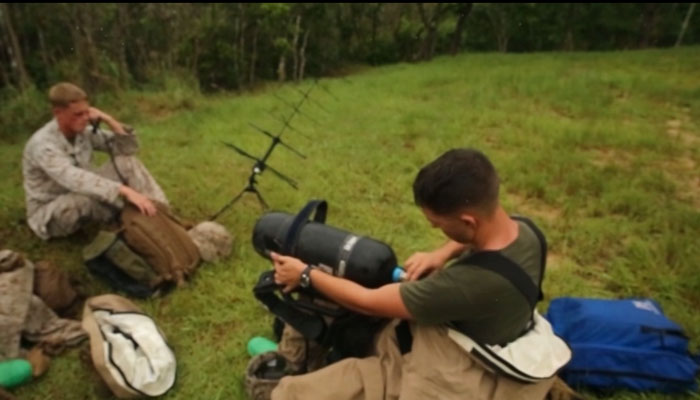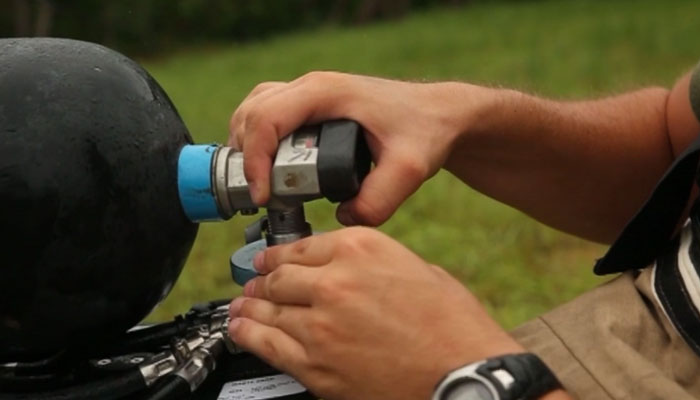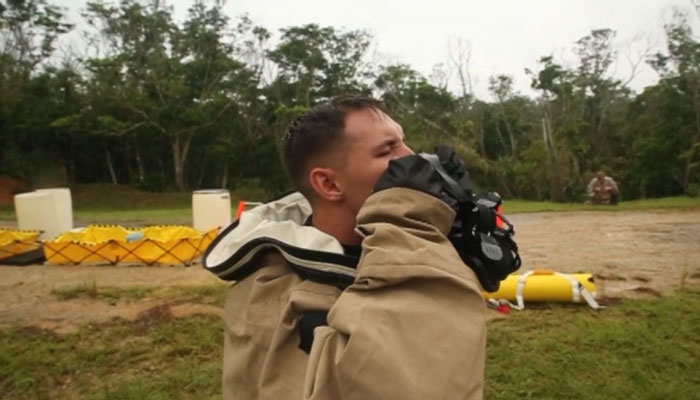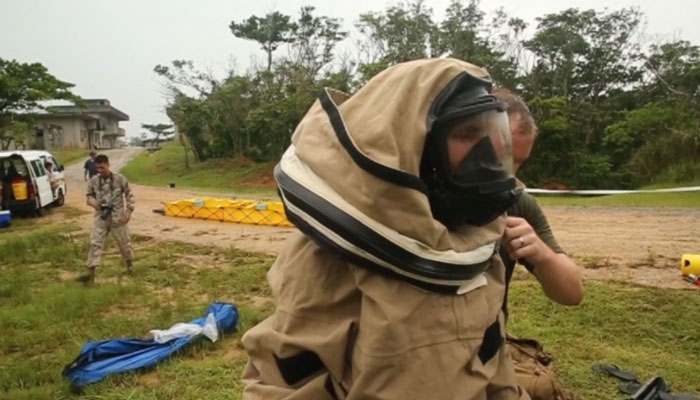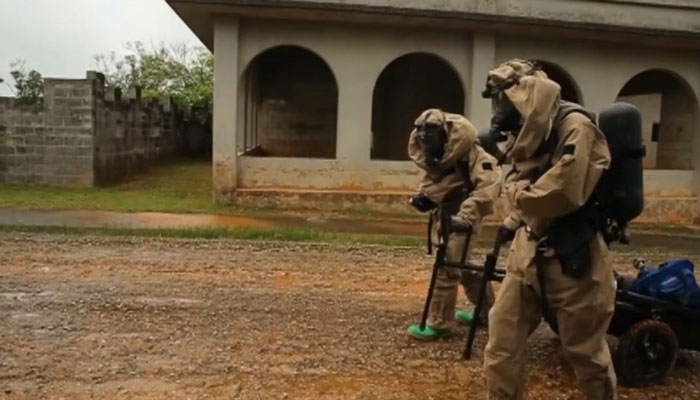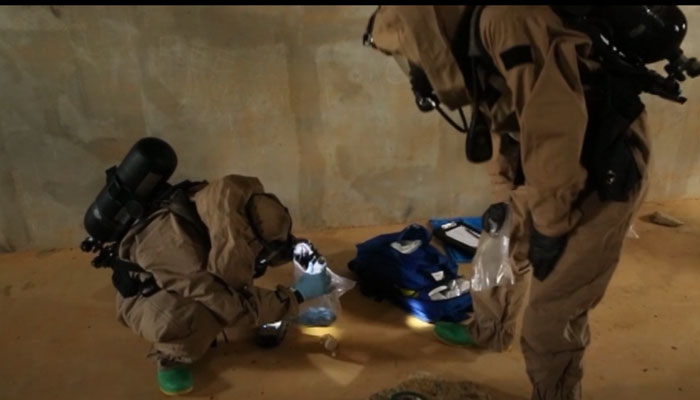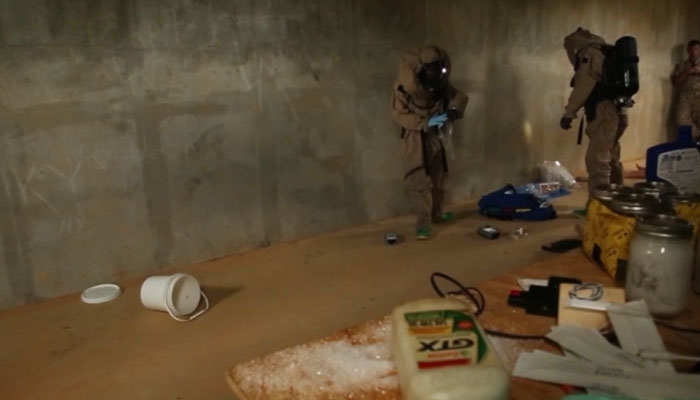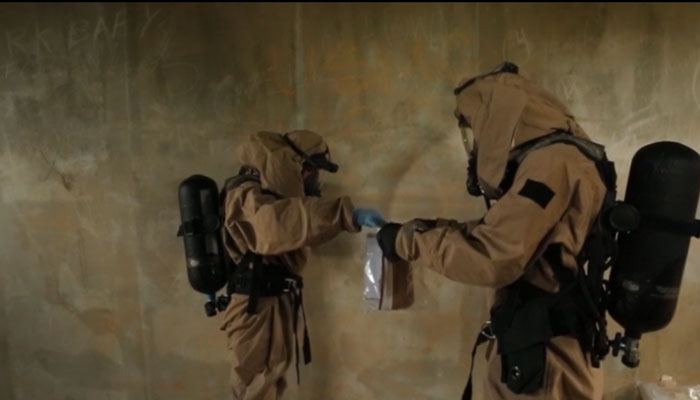 Images courtesy of III Marine Expeditionary Force, adapted from video and formatted for CBRNE Central.