The 1st Area Medical Laboratory, or 1st AML, returned home from a four-month deployment to Liberia March 23.
The 1st AML deployed in October 2014 in support of Operation Unified Assistance, the U.S. effort to contain the most deadly Ebola outbreak in history.
Following a 21-day controlled monitoring period on Joint Base Langley Eustis, Va., 1st AML Soldiers received a hero's welcome on Aberdeen Proving Ground.
The 1st AML is part of the 20th CBRNE Command (Chemical, Biological, Radiological, Nuclear, Explosives), the Defense Department's only multifunctional command that combats global CBRNE hazards.
Among the dignitaries to welcome the 1st AML back was Miss America, Kira Kazantsev.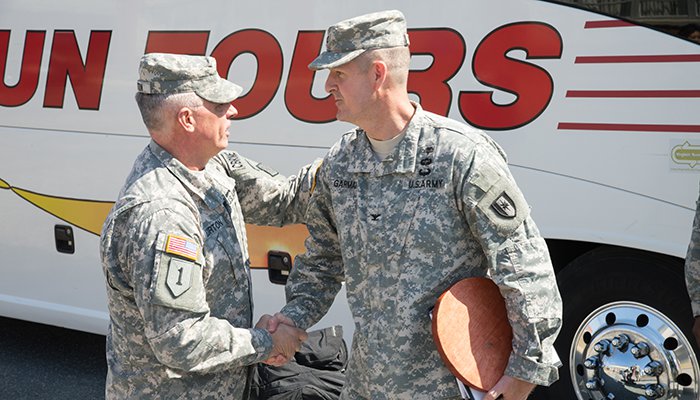 During the deployment, 1st Area Medical Laboratory Commander Col. Patrick M. Garman led Task Force Scientist, a joint task force which also included the Naval Medical Research Center, as well as civil affairs and military police personnel.
Task Force Scientist tested Ebola samples at six mobile laboratories and provided same day results to health care providers.
Brig. Gen. JB Burton, the commanding general of 20th CBRNE Command, said the 1st AML's successful deployment was the result of months of mission-focused training.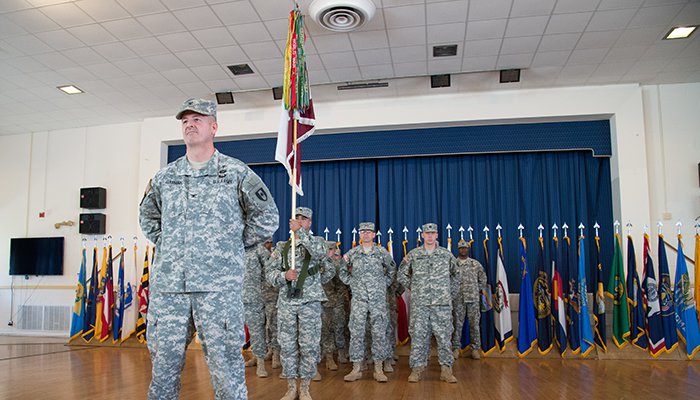 "Patrick Garman and his troopers have effectively transformed this formation into a highly skilled, technically savvy, expeditionary formation, capable of moving on short notice to answer the nation's call," said Burton, who is from Tullahoma, Tennessee.
Burton said the deployment demonstrated the ability of 20th CBRNE forces to combat the full range of CBRNE hazards.
"This deployment, not related to Weapons of Mass Destruction or improvised explosive devices, focused on a non-weaponized 'B' [or biological hazard] in CBRNE and it serves as another proud chapter in the history of the 20th CBRNE Command," said Burton.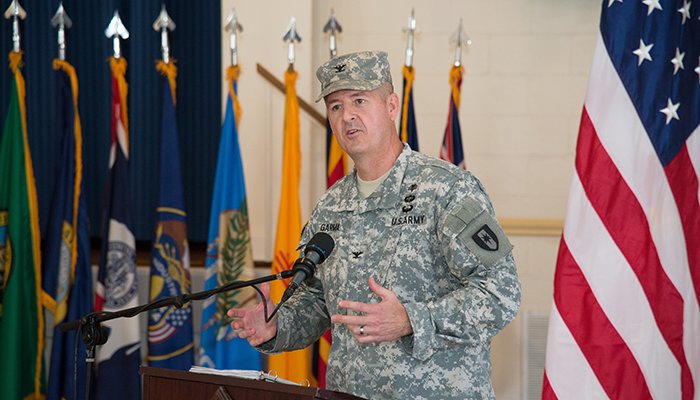 Garman said his troops endured long, hot days under the African sun, going without electricity and running water in some locations. The 1st AML commander added that his mobile laboratories helped to contain the Ebola outbreak in Liberia.
"The 1st AML filled an urgent need to test samples of patients suspected of having Ebola and getting the results back the same day," said Garman. "Initially we thought the need would be for a higher capacity of tests per day, but the reality became clear that prompt results saved lives and helped stop the spread of the disease."
Garman said his troops served with distinction during the humanitarian deployment.
"It should instill confidence and pride in Americans that their military is flexible, professional and respected across the world," said Garman.
Article by Walter Ham, 20th CBRNE Command, edited for context and format. Image credits: Sean Kief, Aberdeen Proving Ground.