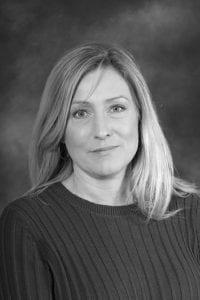 SRC, Inc. has named Margaret McCormick as the new Director, Electronic Warfare Counter-UAS.
In this position, McCormick will be responsible for oversight of the electronic warfare (EW) portion of the counter-unmanned aircraft system (C-UAS) programs at SRC. She will oversee product development, support market pursuits, manage program execution, and develop new EW C-UAS technologies and business.
McCormick has worked for SRC for 25 years, most recently as the software engineering manager for the EW and communications business unit. McCormick holds bachelor's degrees in business management/marketing from Ithaca College and in computer information science systems from Columbia College. She recently earned her master's in business administration from SUNY College at Oswego.
SRC, Inc. is a not-for-profit research and development company working in the areas of defense, environment and intelligence. More than 1,200 engineers, scientists and professionals work at SRC.
Source: SRC, Inc., adapted.
Related:
Detect and defeat small drones with our Silent Archer on-the-move #CounterUAS technology – on display at #AUSA2017 @PolarisGov @AUSAorg pic.twitter.com/VKJeGlzErX

— SRC, Inc. (@SRCscoop) October 9, 2017
We're at the @NavyLeagueUS #sas2017 show with our Silent Archer #counterdrone system. Stop by booth 2725 pic.twitter.com/P6CwBQcVc6

— SRC, Inc. (@SRCscoop) April 3, 2017