Members of the Chemical Biological Incident Response Force (CBIRF) participated in Exercise Scarlet Response 2016 at Guardian Centers, Perry, Ga., on Aug. 23, 2016.
CBIRF is an active duty Marine Corps unit that, when directed, forward-deploys to a chemical, biological, radiological, nuclear or high-yield explosive (CBRNE) threat or event in order to assist local, state, or federal agencies. CBIRF provides expertise in consequence management operations, providing capabilities for command and control; agent detection and identification; search, rescue, and decontamination; and emergency medical care for contaminated personnel.
This exercise is the unit's capstone event, testing the levels of each individual CBIRF capability with lane training and culminating with a 36-hour simulated response to a nuclear detonation.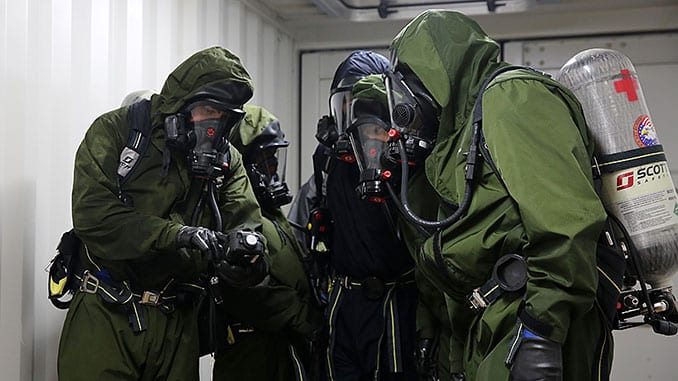 The team examines a contaminated chamber using a Multi-Rae monitor while donning their Class A personal protective equipment which includes self-contained breathing apparatus.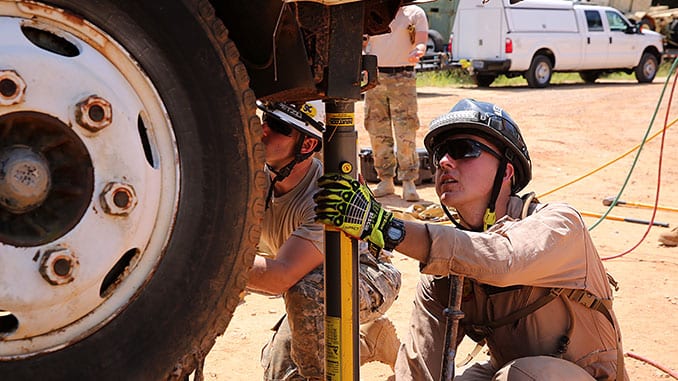 Marines with the CBIRF technical rescue platoon use paratech struts to stabilize a truck and extricate a simulated victim during training with soldiers from 911th Technical Rescue Engineer Company stationed at Fort Belvoir, Va.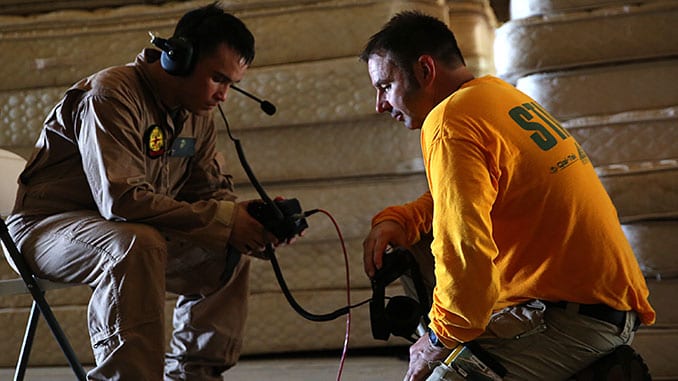 Lance Cpl. Nicholas Jordan, a rifleman with search and extraction platoon, CBIRF, uses a wired life detector with seismic sensors under an instructor's guidance.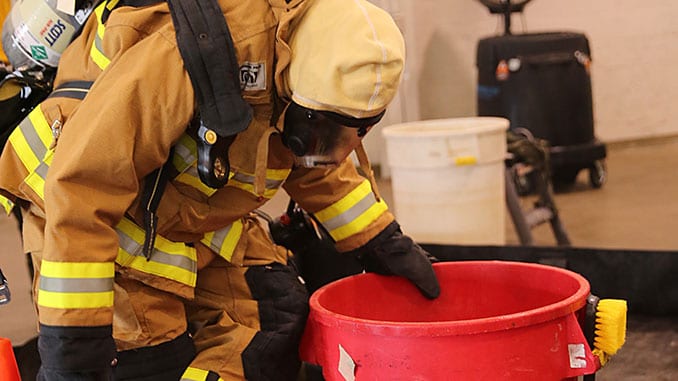 A role player is directed to decontaminate his boots upon order of the decontamination Marines.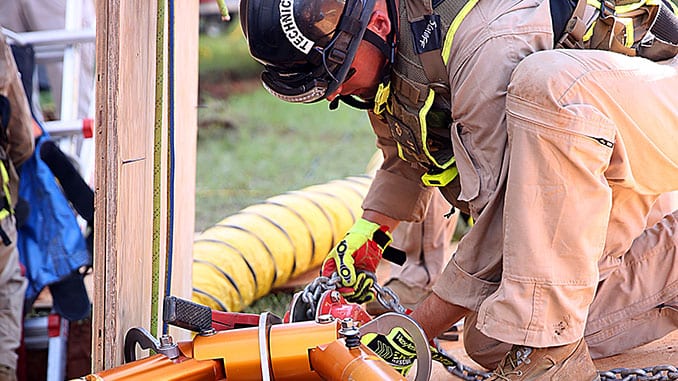 Cpl. Lee Schaff, an aircraft rescue and firefighting specialist with technical rescue platoon hooks a set of chains to a gas strut A-frame, similar to a hydraulic jack, used to lift a concrete barrier to extract a casualty, as a part of trench rescue training during Exercise Scarlet Response.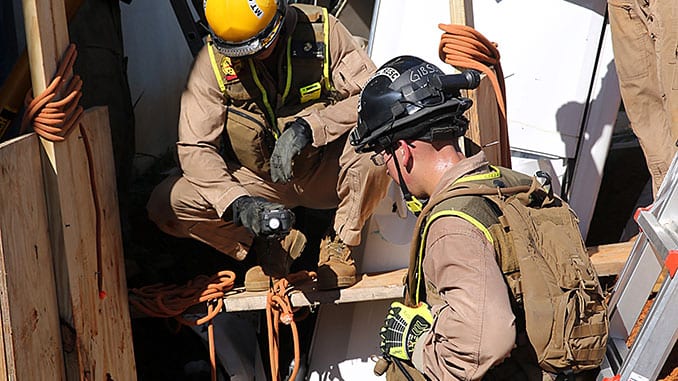 Technical rescue and motor transport section, CBIRF, prepare to reinforce a trench using plywood and gas struts in order to extract a simulated victim stuck inside a crashed vehicle.