XVIIth International CBRN Symposium
November 11, 2014

-

November 12, 2014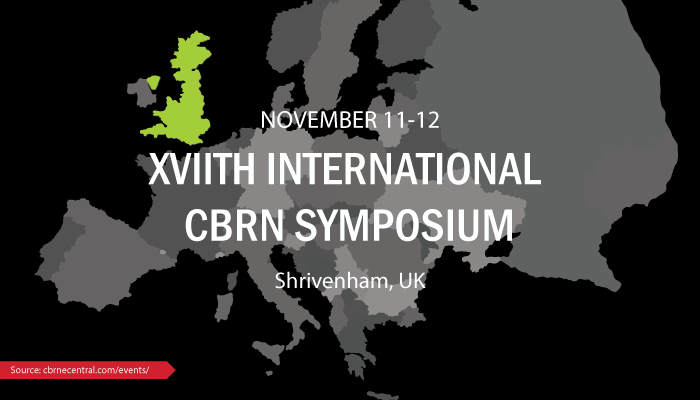 The XVIIth International CBRN Symposium will be held November 11-12, 2014 at the Defence Academy of the United Kingdom.
The theme of this year's Symposium is 'CBRN Technology: Innovation to Exploitation' and participants will be invited to consider how to improve the relationship between academia, the user community and industry to better innovate, develop and exploit the CBRN technologies of the future.
The event will be of particular interest to those with an interest in developing and employing CBRN counter-proliferation, defense, security and resilience technologies.
Through presentations, discussion groups and plenary sessions, the aim of the Symposium is to encourage cross-fertilization of ideas, the development of new perspectives and the challenging of current thinking
An unclassified Dstl briefing will be offered to all conference participants on Nov 12. The Dstl CBR Annual Review which is a closed, invitation only, event will be held separately on Thursday, Nov. 13.
Please visit Cranfield University's XVIIth International CBRN Symposium website for more information and to register.