DiMiMED 2014
November 12, 2014

-

November 13, 2014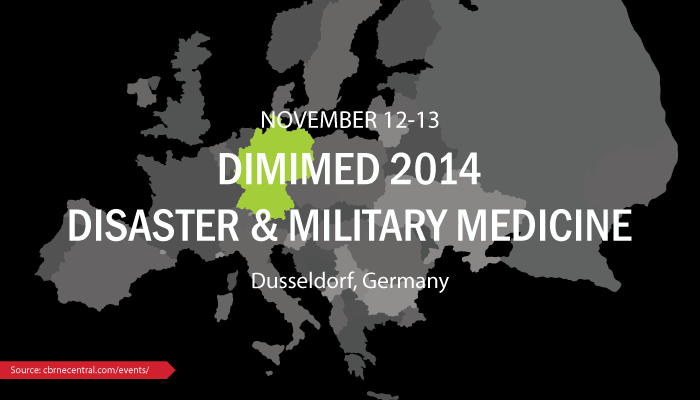 The 2nd International Congress on Emergency, Disaster and Military Medicine, DiMiMED 2014, will be held November 12-13, 2014 in Dusseldorf, Germany.
The aim of the event is to improve the still insufficient appreciation in the civilian sector of the significant role played by the military medical services internationally, their collaborative work throughout the world, their tasks and the quality of the medical services they provide in the civilian sector.
Internationally renowned speakers will discuss the field of Disaster and Military Medicine, with industrial partners introducing their possibilities for cooperation with the military medical corps.
Highlighted topics include:
Civil Military Cooperation (CIMIC)
Emergency, Disaster and Military Medicine – Interdisciplinary experience
The role of Military Medicine in Disaster and Relief Operations
Deployment Health Surveillance systems
Wound Management / e.g. on ballistic gunshot injuries
Emergency and Rehabilitation Health Care
Education and Training
International scientific collaboration, cooperation with Industry
The event is hosted under the auspices of the Medical Corps International Forum, organized by the Beta Group and hosted and supported by Messe Dusseldorf GmbH in partnership with the NATO Centre of Excellence for Military Medicine.
Please visit the DiMiMED 2014 website for more information and to register to attend.