World CBRN & Medical Congress (CEBIRAM)
October 17, 2018

-

October 19, 2018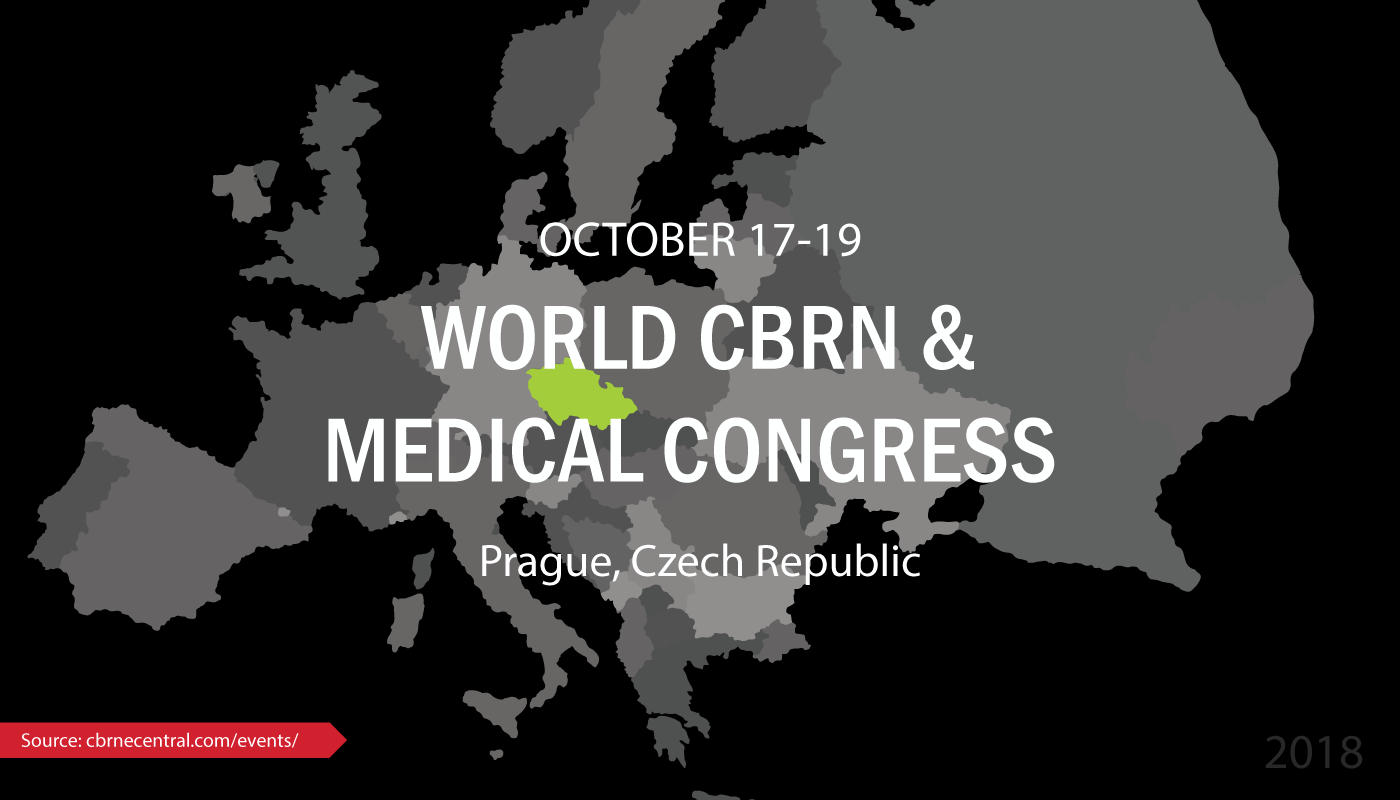 The 2018 World CBRN & Medical Congress (CEBIRAM) will be held 17-19 October 2018 in Prague, Czech Republic.
The event is a forum to discuss a wide range of aspects related to prevention from, protection against and response to CBRN threats.
Highlighted session topics include:
Forensics Components in Investigation of Alleged Use of CBRN
Updates on Products for CBRN Emergency Decontamination of Victims
Special Operations Medical Capability Development
Breaking the Barriers – Finnish Approach to CBRNE Preparedness
A Methodology to Build "National Resilience Strategy"
Highlighted speakers participating in discussion panels at the event include:
William Alberque: Director of the NATO WMD Arms Control, Disarmament, and Non-Proliferation Centre (ACDC), NATO
Olivier Luyckx: Security and Nuclear Safety Unit of the European Commission, Directorate General for International Cooperation and Development (DG DEVCO), EU
Simo Nikkari: Director of the Centre for Biothreat Preparedness, Director of the Research and Development Department and Head of the CB-Defence and Environmental Health Centre (2006) of the Centre for Military Medicine in Finland
COL Vratislav Osvald: Director, NATO JCBRND COE, NATO
Veronika Stromšíková: Organisation for the Prohibition of Chemical Weapons, OPCW
Maurizio Barbeshi: Lead of the Health Security Interface, WHO
Anthony T. Tu: Department of Biochemistry and Molecular Biology, Colorado State University, USA
James P. Finch: Principal Director Countering Weapons of Mass Destruction, Office of the Under Secretary of Defense for Policy, USA
BG (ret) Abraham Bachar: Israeli Homeland Security Team, ISR
COL Chamon Delamare: Ministry of Defense, in the Section of Chemical, Biological, Radiological and Nuclear Defense (CBRN), Brazilian Army, BRA
Josef Břínek: Deputy Director of National Institute for NBC Protection, CZE
COL Michael Cohen: NATO Special Operations Headquarters, Medical Advisor/Command Surgeon, NATO
Please visit the World CBRN and Medical Congress website for more information.