Virginia Emergency Management 2016
March 29, 2016

-

April 1, 2016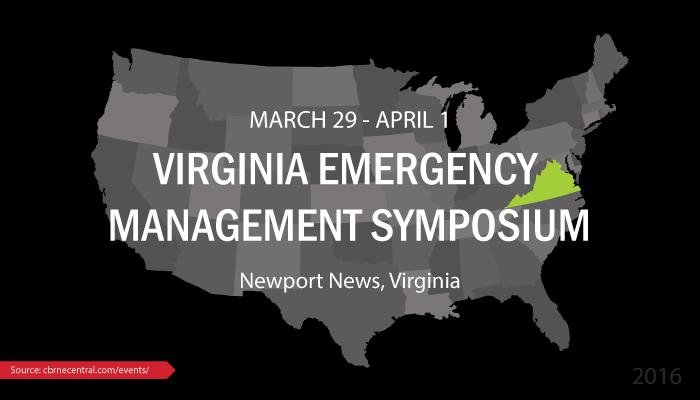 The 2016 Virginia Emergency Management Symposium will be held March 29 – April 1, 2016 in Newport News, Virginia.
This annual event provides a forum to discuss current trends and topics and share information about the latest tools and technology in emergency management and homeland security.
Sessions encourage stakeholders at all levels of government, the private sector, public health and related professions to exchange ideas and collaborate to protect lives and property from disaster.
Highlighted topics include:
Patient Tracking During a Mass Casualty Event
Special Event Incident Action Planning
Highly Pathogenic Outbreaks & Emergency Preparedness for Avian Influenza
How to Respond to an Active Shooter Event
Integrating Unmanned Aerial Systems into Emergency Response Operations
Long-term Care Resiliency through Mutual Aid and Coalition Planning
FEMA Region III and Virginia –Policy, Program, & Issues Update
Building Partnerships and Bridges Between Sectors of Emergency Management
Insights into the Post Disaster Recovery Planning Process
Situational Awareness: What the Science Says
Leadership During Crisis
Please visit the Virginia Emergency Management 2016 website for more information and to register.