Route Clearance & Interrogation Systems Industry Day
March 23, 2016

-

March 24, 2016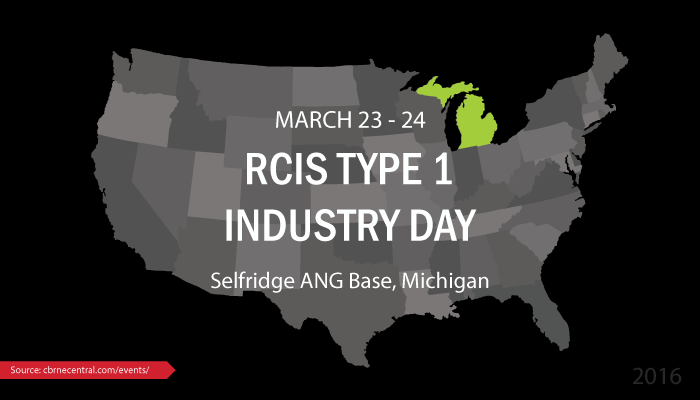 An RCIS Type I Pre-Solicitation Conference will be held March 23-24, 2016 at Selfridge Air National Guard Base in Harrison Township, MI.
The conference will include a briefing session on the RCIS Type I and the program's preliminary technical requirements and acquisition approach, a High Mobility Engineer Excavator (HMEE Type I) display, and one-on-one sessions for contractors to dialogue with officials.
Advance registration is required. Read more here: Route Clearance & Interrogation Systems (RCIS) Type 1.