Southwest Border Security Week
March 30, 2016

-

April 1, 2016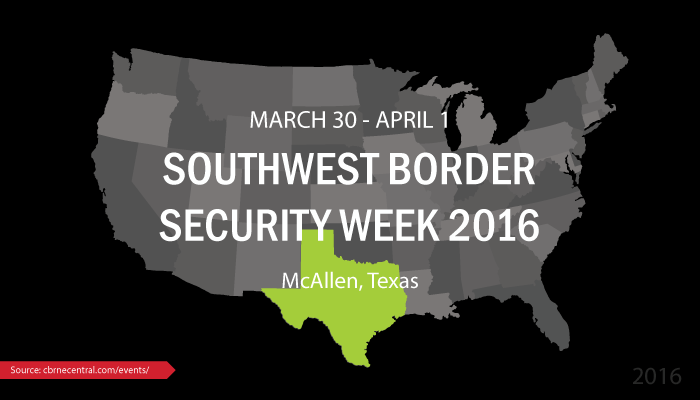 The Southwest Border Security Week 2016 conference will be held March 30 – April 1, 2016 in McAllen, Texas.
The event brings together key stakeholders with responsibility for finding workable solutions to border protection challenges which can be implemented in the field.
Highlighted topics include:
WMD Security along the Border
Unmanned Vehicles in Air, Ground, and Sea
Data Management: Information Sharing to Facilitate Law Enforcement
Border Patrol Operations, Equipping our LEO for success
Tunnel Detection Strategies
Biometrics in Law Enforcement
Monitoring the Waterways: Enforcement on the Sea and Rivers
Clearing the Backlog of Immigration Court Cases: Strategies for Streamlining
Border Security from the Other Side: Collaboration with our Mexican Allies
Please visit IQPC's Southwest Border Security Week 2016 website for more information and to register.