DoD Unmanned Systems Summit 2016
March 29, 2016

-

March 30, 2016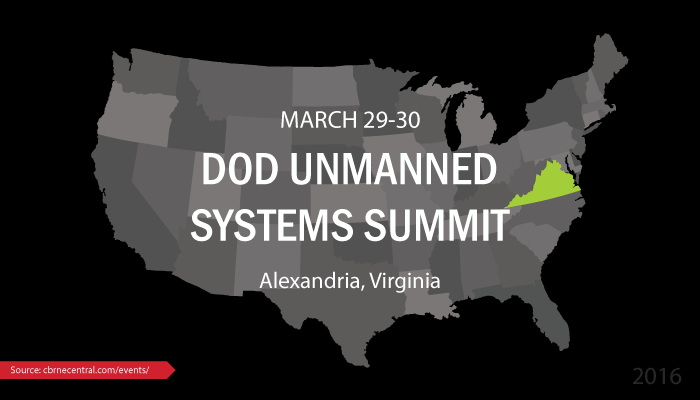 DSI's 4th DoD Unmanned Systems Summit will be held March 29-30, 2016 in Alexandria, Virginia.
The event gathers thought leaders and key policy-makers across military and civilian organizations to discuss the latest advances in unmanned systems for use in a wide range of applications.
Highlighted topics include:
Rapid evolution of unmanned technologies
Fusion warfare and implications for unmanned ISR community
Improving communication systems
Transforming naval forces with unmanned systems
Unified vision for Army use of robotics and autonomous land systems
Challenges of training pilots for unmanned platforms
Electronic warfare and cyberwarfare considerations
Improving power, endurance and efficiency
Please visit the DoD Unmanned Systems Summit event website for more information and to register.