Translational Medicine 2015
October 26, 2015

-

October 28, 2015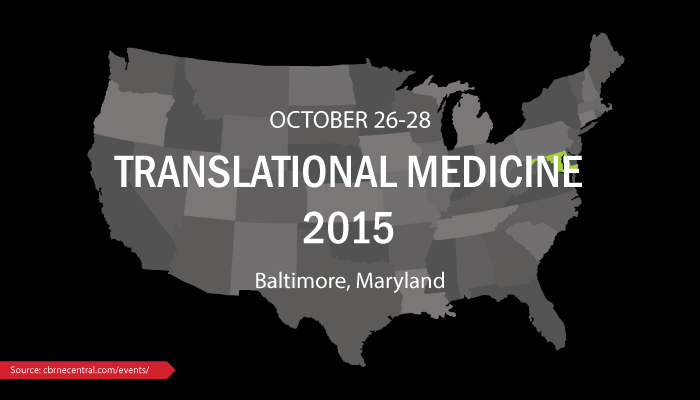 The OMICS Group's 4th International Conference on Translational Medicine will be held October 26-28, 2015 in Baltimore, Maryland.
The event will focus on the latest and exciting innovations in the area of medical research. The conference theme "Enhancing new diagnostic tools and therapeutic dimensions in Translational Medicine" aims to draw the attention of the medical community to discover new emerging progress being made in traditional medicine and therapeutic area of research.
Highlighted conference topics include:
Biomarkers in Translational Medicine
Translational Therapeutics and Technologies
Translational Modeling of Efficacy & Safety
Clinical Epidemiology
Translation of Animal Models to the Clinic
Immunology and Infectious Diseases
Advances in Translational Medicine
Please visit OMICS Group's Translational Medicine website for more information and to register.