Asia Pacific Homeland Security
October 27, 2015

-

October 30, 2015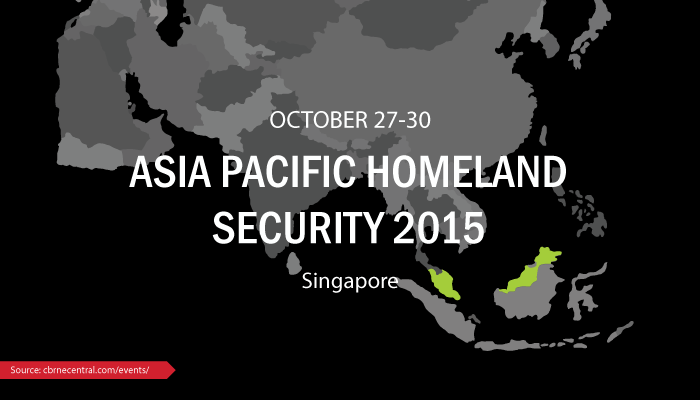 The APHS 2015 Asia Pacific Homeland Security conference will be held October 27-30, 2015 in Singapore.
With the increasing security needs in the Asia Pacific region, APHS 2015 offers new important business opportunities across the security industry. Highlighted goals of the event include:
Discovering new suppliers and solutions
Learning about latest technological developments and innovations in security and rescue domains
Establishing contacts with the most representative entities of the security Industry
Natural and industrial disaster measures
Risk and crisis management
Security and safety
The event draws high profile guests from more than 30 countries and stakeholders from emergency response units, civil security, firefighters, security forces, countries, states and cities.
The event is organized by COGES ASIA, a new company created by COGES, organizer of Eurosatory, the largest international Land & Air-land Defense and Security Exhibition, and Mr. Jimmy LAU, the previous Experia CEO, organizer of the Singapore Air Show. Both entities will share their experience and know-how to make APHS a long-term success.
Please visit the Asia Pacific Homeland Security conference website for more information and to register.