Superbugs & Superdrugs USA 2017
November 13, 2017

-

November 14, 2017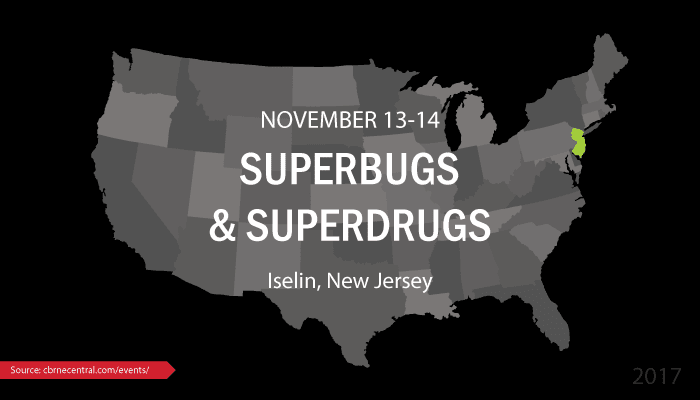 The 2017 Superbugs and Superdrugs USA event will be held 13-14 November in Iselin, New Jersey.
Agenda highlights include:
Guidelines for successfully seeking funding and partnership with updates on the CARB-X initiative
Understand the importance of supporting natural immunity and the microbiome for reducing infection from resistant bacteria
New insight into developments for treating gram-negative infections
Explore the emerging and non-traditional approaches to antimicrobial drug development, including biologic drugs and combination treatments
Please visit SMi Group's Superbugs and Superdrugs 2017 website for more information and to register.
Stemar Media is an official media partner of SMi Group.