NASEMSO Spring 2016
April 4, 2016

-

April 16, 2016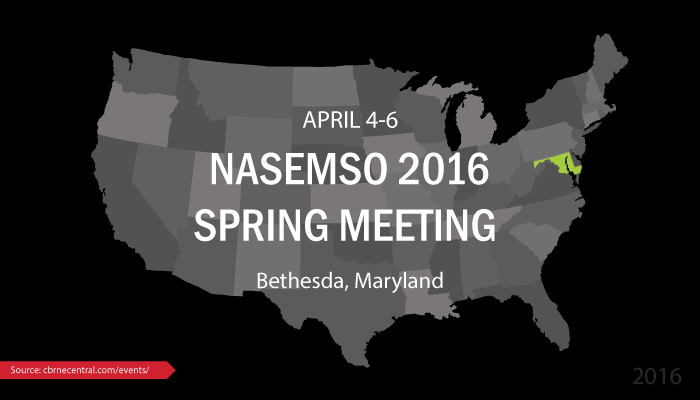 The National Association of State EMS Officials (NASEMSO) Spring 2016 Meeting will be held April 4-6, 2016 in Bethesda, Maryland.
The event gathers NASEMSO members, federal emergency management officials and interested organizations to discuss the latest emergency medical services and homeland security legislative and regulatory issues; the EMS work force.
Highlighted topics and NASEMSO project updates include:
Just-in-Time Training Options for State EMS Officials
Leading EMS Agencies to Embrace a New Value Proposition
Developing Performance Measures for EMS
FirstNet Update: What's New and What State EMS Leaders Need to Know
Community Paramedicine (CP) & Mobile Integrated Health (MIH)
Safe Transport of Children
Rural EMS Challenges
Prehospital Pediatric Asthma Intervention
Model Rules for Ambulance Vehicle Design
Model Interstate Compact for Personnel Licensure Model EMS Clinical Guidelines
Air Medical Task Force
Critical Ambulance Manufacturing Issues State EMS Directors Need to Understand
Intelligent Transportation and Traffic Incident Management Developments
Model Trauma Plan
National EMS Education Standards Project
Please visit the NASEMSO Spring 2016 website for more information and to register.