RES/CON 2017
March 7, 2017

-

March 9, 2017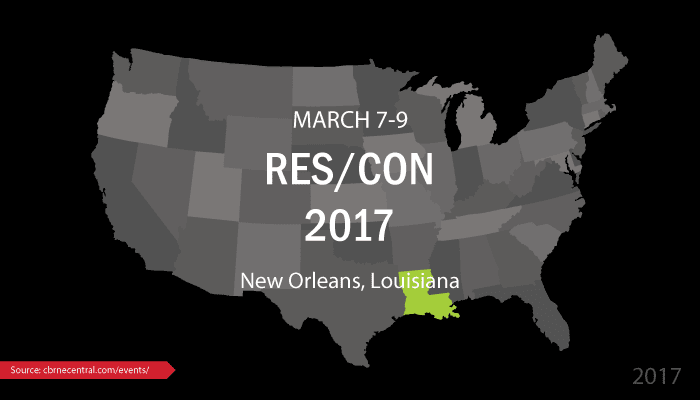 The RES/CON 2017 conference, formerly the International Disaster Conference and Expo (IDCE), will be held March 7-9, 2017 in New Orleans, Louisiana.
This annual event draws over 800 attendees for three days of conference education in the form of individual speaker forums, idea exchanges, plenary sessions and more.
Plenary sessions, workshops, policy debates, best-practice reviews and peer networking events will engage and promote participation from all who attend.
Please visit the RES/CON 2017 website for more information and registration.