DARPA Academic Research Roundtable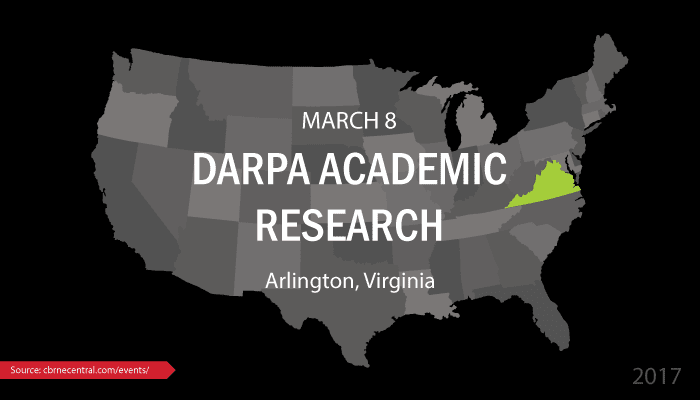 The Defense Advanced Research Projects Agency is sponsoring an Academic Research Roundtable event on March 8, 2017 in Arlington, Virginia.
The event aims to engage in dialogue on technology and research opportunities, with DARPA representatives providing an overview of Agency vision and goals and technical focus areas, and an explanation of the mechanics of working with DARPA.
Registration is open to chief research officers at academic institutions (i.e., Provost, Vice President for Research, Vice Provost for Research, or equivalent title) who are U.S. Citizens, U.S. Permanent Residents, and Foreign Nationals. The event is closed to the general public and media.
Advance registration is required to attend this event, and is subject to acceptance by DARPA.
Editor's note: Due to overwhelming demand, DARPA has added a second iteration of this event on April 20.