New Jersey Statewide Conference on EMS
November 16, 2016

-

November 19, 2016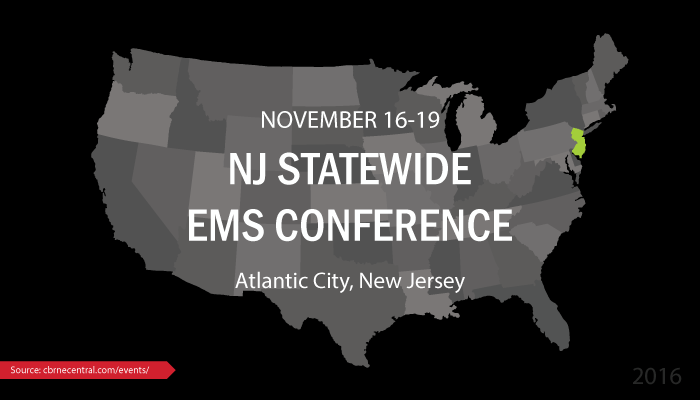 The New Jersey Statewide Conference on EMS will be held November 16-19, 2016 in Atlantic City, New Jersey.
The event is designed to provide Emergency Medical Services (EMS) personnel with educational opportunities, tools to enhance patient care, and lessons learned to improve efficient on-scene operations.
The conference offers over 75 sessions, presented by more than 50 subject matter experts divided into tracks for the EMS administrator, EMS educator, basic and advanced life support provider, school nurse, and those with a particular interest in pediatrics or emergency preparedness.
Please visit the 2016 NJ Statewide Conference on EMS website for more information and to register.