National Homeland Security Conference
June 9, 2015

-

June 11, 2015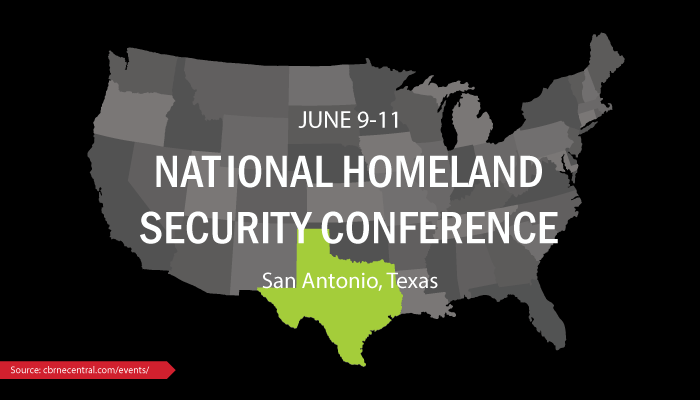 The National Homeland Security Conference 2015 will take place June 9-11, 2015 in San Antonio, Texas.
The conference is the annual meeting of local Homeland Security and emergency management professionals from the Nation's largest metropolitan areas.
Sponsored by the National Homeland Security Association, the conference will focus on best practices in emergency management mission areas including: Prevention, Protection, Mitigation, Response, and Recovery.  Additionally, a new track concentrating on grant-related topics has been added to the agenda.
Please visit the National Homeland Security Conference 2015 website for more information and to register.