FIRE 2015 – Fire Rescue and EMS Expo
June 17, 2015

-

June 20, 2015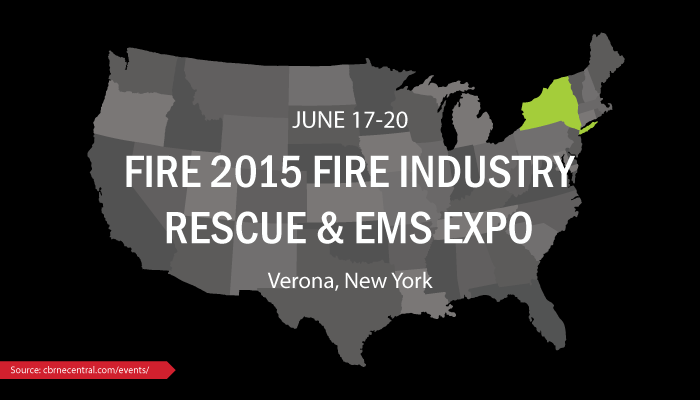 The New York State Association of Fire Chiefs (NYSAFC) will host the 109th Annual Conference & FIRE 2015 Fire Industry, Rescue & EMS Expo on June 17-20, 2015 in Verona, New York.
Attended by more than 12,000 fire, rescue, and EMS leaders each year, the conference features fire education programs, EMS CEU workshops, hands-on training, and over 300 exhibitors.
The event is held in conjunction with the Eastern Division International Association of Fire Chiefs EDIAFC 88th Annual Conference. EDIAFC members from Delaware, Maryland, New Jersey, New York, Pennsylvania, and the District of Columbia will have the opportunity to attend FIRE Expo exhibits and educational programs, as well as participate in the EDIAFC annual meeting, banquet, and special programs.
Please visit the FIRE 2015 website for more information and to register.