Security & Risk Management Summit
June 8, 2015

-

June 11, 2015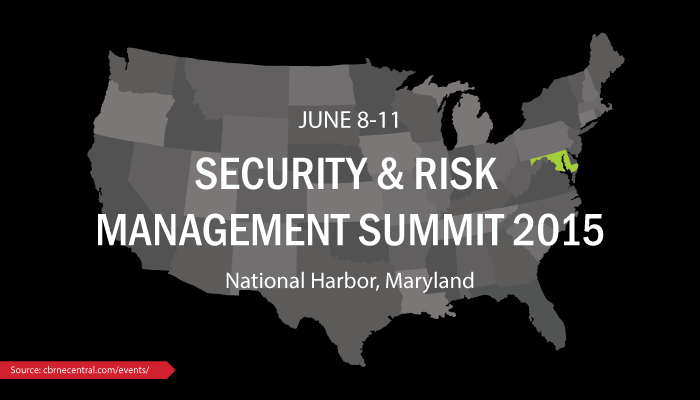 The Gartner Security & Risk Management Summit will be held June 8-11, 2015 in National Harbor, Maryland.
Highlighted focus areas include:
Application, Network & Infrastructure Security
Planning for IoT Security
Digital Business Security & Risk Management
Organizational Resilience through BCM
Risk Management and Compliance
Hear guest keynote Leon Panetta, former CIA Director and U.S. Secretary of Defense, on U.S. intelligence, defense & cybersecurity strategies.
This year's summit includes new Industry Day Perspective Forums featuring dedicated content, analysts and industry-specific perspectives for the energy/utilities, government, healthcare, finance, and manufacturing.
Please visit the Gartner Security & Risk Management Summit website for more information and to register.