NAEMSE 2016 EMS Educators Symposium
August 1, 2016

-

August 6, 2016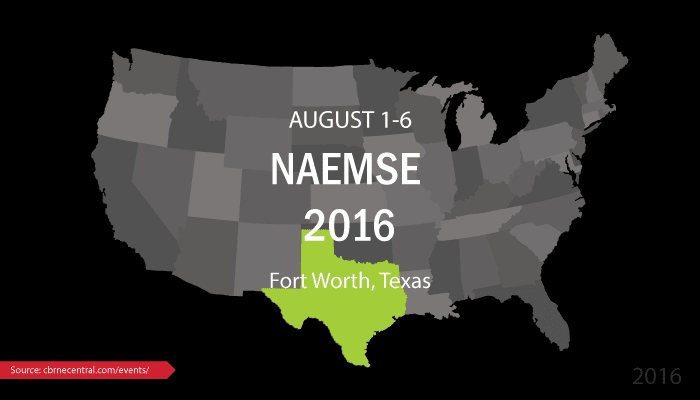 The National Association of EMS Educators (NAEMSE) Annual Symposium and Trade Show will be held August 1-6, 2016 is Fort Worth, Texas.
The Trade Show offers the opportunity to meet with over 90 exhibitors/vendors, getting information on the latest textbooks, equipment, and simulators while gaining first-hand knowledge from non-profit associations and NAEMSE partners.
Highlighted sessions include:
Practitioners Views of EMS Online Degrees' Value and Design
Fundamentals of Successful Simulation in EMS Education
You Learned What Online? The Advent of Hybrid EMT Education
Scenario Writing & Validation Lab
Building a Successful Standardized Patient Program
Secrets of a Successful Hybrid Paramedic Program
Continuing Education Accreditation
Packaged for Success – Curriculum Design for Online Learning
Secrets of a Successful Hybrid Paramedic Program
Prehospital Care Research Forum (PCRF)
Low or No Tech Solutions in the EMR or EMT Classroom
CAAHEP Unplugged – Accreditation Update 2016
Scenarios – Formative vs. Summative
Credentialing with Simulation – Lessons Learned
CoAEMSP – Case Studies
NAEMSE's Level 1 and 2 Instructor Courses, the rebranded Evaluating Student Competency Workshop, and the new NREMT Regional Scenario Development Workshop will be offered as pre-conference sessions.
Please visit the NAEMSE 2016 website for more information and registration.