APCO 2016 – Public Safety Communications
August 14, 2016

-

August 17, 2016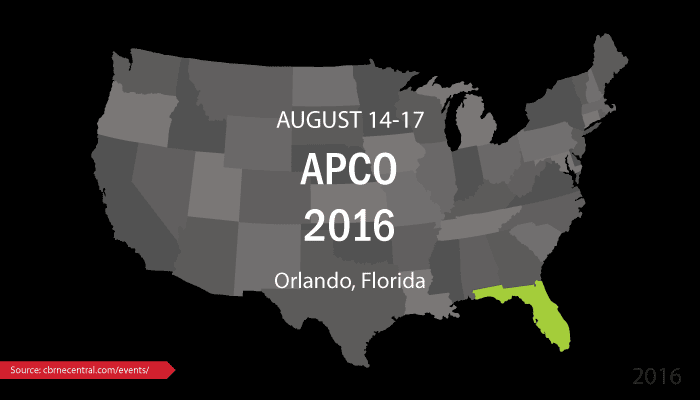 The Association of Public-Safety Communications Officials' APCO 2016 conference will be held August 14-17, 2016 in Orlando, Florida.
APCO 2016 is the premier event for public safety communications officials, from frontline telecommunicators to comm center managers to public safety communications equipment and services vendors.
Highlighted sessions and topics include:
Comprehensive Quality for Public Safety Communications
Frontline Telecommunicators
Communications Center Management
Emergency Preparedness, Response & Situational Awareness
Radio Technologies, Land Mobile Radio & Spectrum Management
NG9-1-1 and Emerging Technologies
Cutting Edge Issues and Hot Topics
Social Media in the PSAP
Please visit the APCO 2016 website for more information and registration.