International Conference on Radiation Research 2016
February 11, 2016

-

February 13, 2016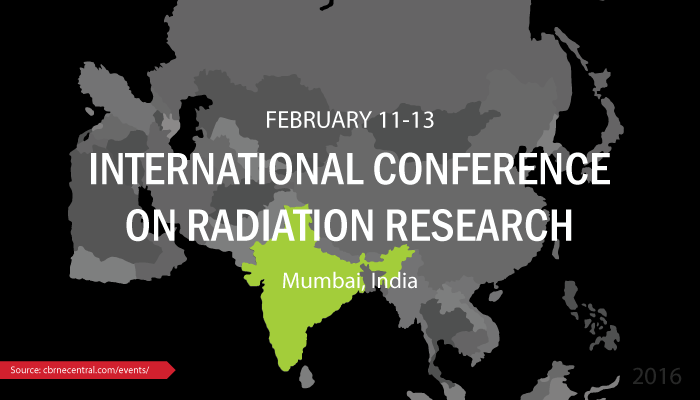 The International Conference on Radiation Research: Impact on Human Health and Environment (ICRR-HHE 2016) and First Biennial Meeting of Society for Radiation Research (SRR) will be held February 11 – 13, 2016 in Mumbai, India.
ICRR-HHE 2016 brings together stakeholders and scientists for an interactive platform on the latest in radiation research and its applications in human health and environment, and features a robust speaker lineup.
Please visit the ICRR-HHE 2016 website for more information and to register.