Maritime Reconnaissance and Surveillance Technology
February 15, 2016

-

February 16, 2016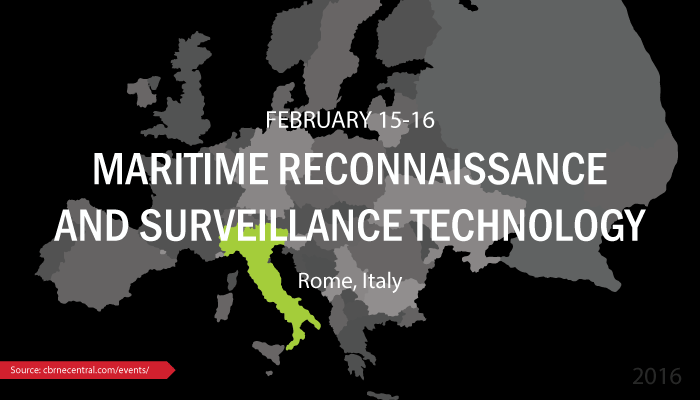 SMi Group's Maritime Reconnaissance and Surveillance Technology 2016 conference will take place February 15-16, 2016 in Rome, Italy.
The event draws regional and international experts and stakeholders in civilian and defense search and rescue and law enforcement to address the latest technologies, challenges and lessons learned.
From unmanned surveillance to interdiction technologies, the event will feature discussion groups on the challenges faced by maritime surveillance and reconnaissance program managers.
Highlighted topics include:
Italian Coast Guard's strategy to counter illegal immigration in the Mediterranean
How the MQ-4 Triton UAV is extending the Navy's information dominance
How Sweden effectively detects and responds to environmental and humanitarian emergencies
Best platforms to be used to help monitor the Mediterranean and save lives
Shifting from a focus on known targets to analyzing all ships, globally, in real time
Royal Navy optimization of information and sensor technologies
Background on organic NATO airborne SIGINT capabilities
Spaced-based surveillance and how it is maximizing SAR, Mission effectiveness
Refusing the use of the oceans by illegal organizations such as pirates and terrorists
Comparing effectiveness of manned vs. unmanned platforms for maritime surveillance
Research and development into passive maritime surveillance systems
Italian Air Force support to joint ISR
The event is followed by SMi's Border Security 2016 conference being held February 17-18, 2016 at the same venue.
Please visit SMi's Maritime Reconnaissance and Surveillance Technology 2016 website for more information and to register.