IDRC 2017 World Bosai Forum
November 25, 2017

-

November 28, 2017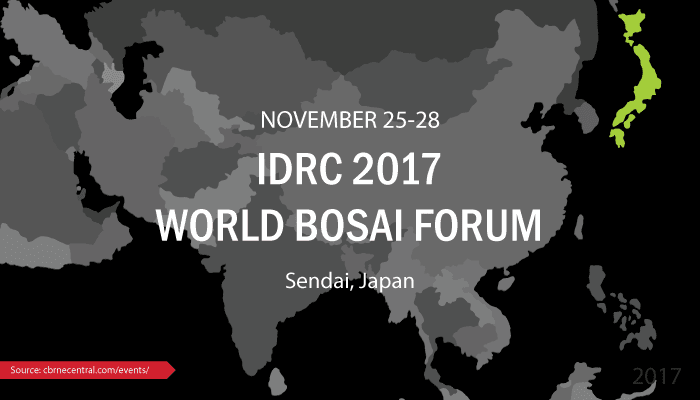 The IDRC 2017 International Disaster and Risk Conference World Bosai Forum will be held November 25-28, 2017 in Sendai, Japan.
The forum is a venue promote the implementation of the Sendai Framework for Disaster Risk Reduction, explore Japanese experiences on disaster risk reduction, and focus on solution-oriented discussion on disaster risk reduction with concrete examples provided by multi-stakeholders.
Please visit the IDRC website for more information.
Editor also recommends: