IAFC Hazmat Response Teams 2016
June 16, 2016

-

June 19, 2016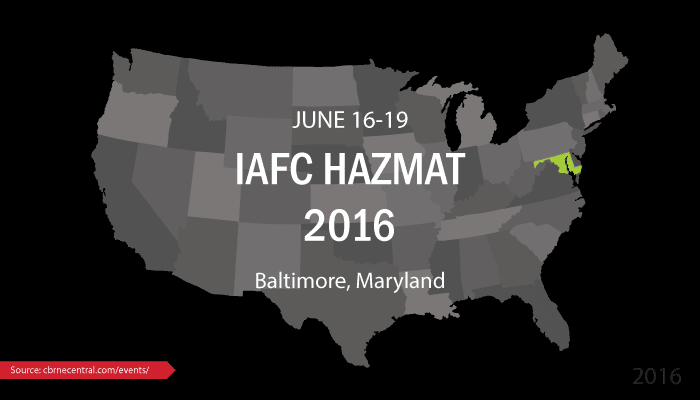 The International Association of Fire Chiefs' IAFC Hazmat Response Teams Conference 2016 will be held June 16-19, 2016 in Baltimore, Maryland.
The Hazmat Conference is a four-day event offering hands-on training across a range of essential topics, including:
Biothreat response and sample collection
Incident management best practices
Chemical and physical properties of hazardous materials
Recognizing and responding to commercial explosive incidents
This event provides the latest classroom, hands-on and field trip-based training on what's new in hazmat, covering all aspects of hazmat, including transportation, safety, WMD, gear, terrorism, mass decontamination, bioterrorism and more. The hazmat exhibit floor includes outdoor demonstrations of hazardous materials gear and equipment.
The IAFC has a membership of approximately 10,000 chief fire and emergency officers.
Please visit the IAFC Hazmat Response Teams Conference website for more information and registration.