IAFC Hazmat 2015
May 28, 2015

-

May 31, 2015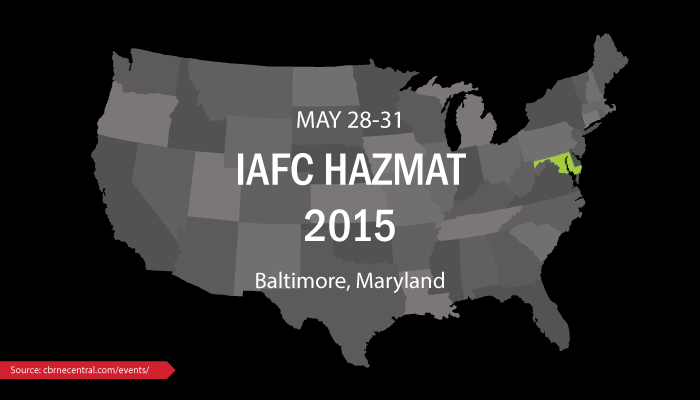 The IAFC's Hazmat 2015 International Hazardous Materials Response Team Conference will be held May 28-31 in Baltimore, Maryland.
The Hazmat Conference is a four-day event offering hands-on training across a range of essential topics, including:
Biothreat response and sample collection
Incident management best practices
Chemical and physical properties of hazardous materials
Recognizing and responding to commercial explosive incidents
The training offered at the event provides immediate, practical and valuable information designed to ensure you successfully meet the demands of hazmat response in today's challenging environment.
The meeting in organized by the International Association of Fire Chiefs (IAFC). Sponsors of Hazmat 2015 include: Chemtrec, Thermo Scientific, Institute of Makers of Explosives, DomesticPreparedness.com, FLIR, Rigaku and the U.S. DOT Pipeline and Hazardous Materials Safety Administration.
Please visit the IAFC Hazmat 2015 conference website for more information and to register.