Global Resilience 2015
June 1, 2015

-

June 5, 2015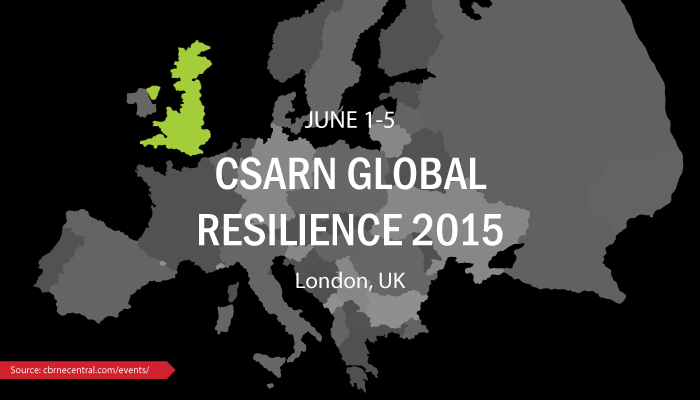 The CSARN Executive Course on Global Resilience 2015 will be held June 1-5, 2015 in London, United Kingdom.
The course is designed to map the contemporary security environment as well as describe the most important emerging security challenges. The objective of the course is to build greater understanding among corporate business leaders, policymakers and policy practitioners in how to shape and develop the best responses to mitigate their impacts.
This course is targeted to Chief Information Officers, the security services, government representatives, business continuity managers, crisis response leaders and asset recovery specialists.
Please visit the Executive Course on Global Resilience website for more information and to register.