ISOE International Symposium
May 26, 2015

-

May 28, 2015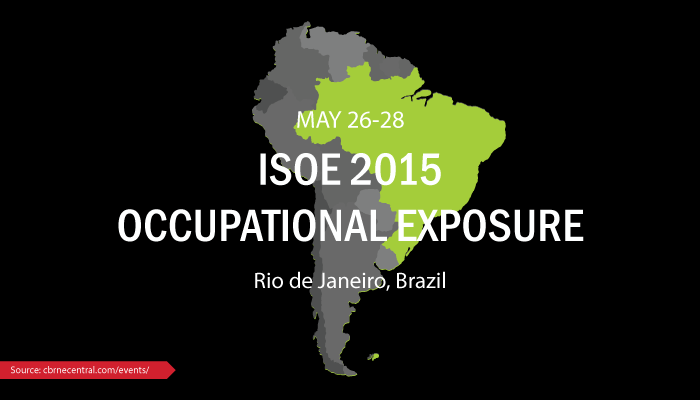 The 2015 Information System on Occupational Exposure ISOE International Symposium will be held May 26-28, 2015 in Rio de Janeiro, Brazil.
The Symposium is targeted at all those concerned with radiological protection at nuclear power plants: radiation protection managers and staff members, maintenance and operation planners, contractors, exposed workers, regulatory body representatives and international organizations. It is also opened to research reactors and professionals from other nuclear fuel cycle installations sharing common radiological protection issues.
Highlighted sessions include:
Radiation Protection Management
Dosimetry and Monitoring
Radiation Protection at Design and Planning Stages
From Decontamination to Waste Management
Internal Contamination
The event is organized by the IAEA Technical Centre (IAEA-TC) in collaboration with Eletronuclear, the Institute of Radiation Protection and Dosimetry (IRD) and the Brazilian Radiological Protection Society (SBPR). It is co-sponsored by the OECD Nuclear Energy Agency (NEA).