Global Security Asia 2015
March 3, 2015

-

March 5, 2015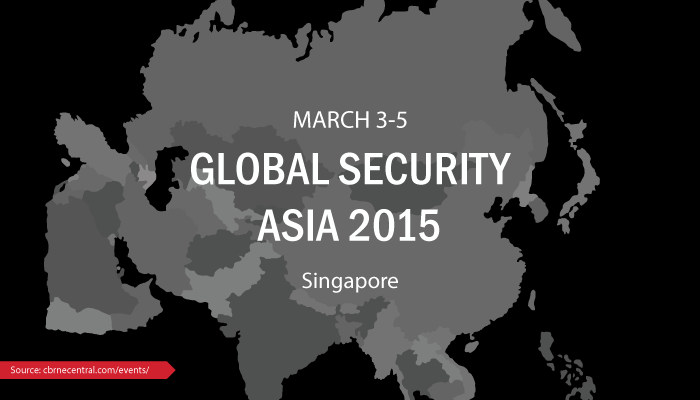 The Global Security Asia 2015 conference will take place 3-5 March 2015 in Singapore.
The event is the largest and best known counter-terrorism and internal state-security show in the Asia Pacific. The conference will be held concurrently with a large exhibition and will bring together leading experts and specialists in the fields of Counter Terrorism, Internal State Security and Civil Defense.
During the three days they will share their experiences, knowledge and expertise to discuss and identify potential threats that Governments and security professionals are facing today. The conference will discuss how national counter terrorism policies, perspectives and strategies can stay ahead of the increasingly sophisticated threats and will analyze many of the security issues facing the region.
Please visit the Global Security Asia 2015 website for more information and to register.