CBRN Research & Innovation 2015
March 16, 2015

-

March 18, 2015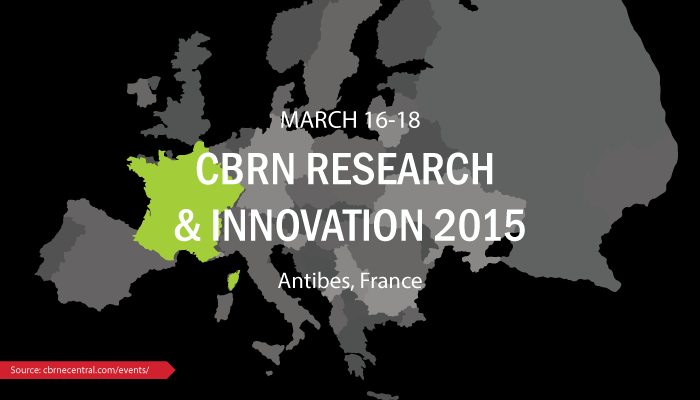 CBRN Research & Innovation 2015 will be held 16-18 March 2015 in Antibes, France.
This 1st International Scientific Conference will give a unique opportunity for industry and users to meet researchers and establish or strengthen collaborative relationships. The primary goal of the event is to better enable adapted solutions to the users.
Highlighted topics include:
Detection Technologies
Remediation of Environmental Contamination
Nanotechnologies, Microfluidic, MEMS
Biomarkers
Decontamination
Protection
Combined CBRNe & Fire Protection
Emergency Therapeutics
The event is co-organized by CEA, DGA, IRBA, SDIS06 and University of Nice.
Please visit the CBRN Research & Innovation 2015 conference website for more information and to register to attend.