EMS Today 2015
February 25, 2015

-

February 28, 2015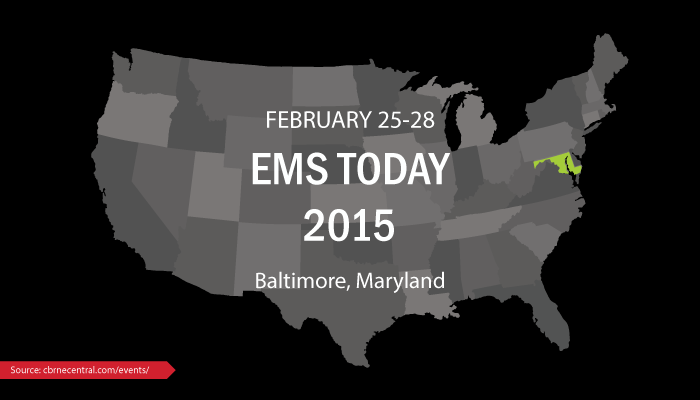 The EMS Today Conference & Expo will take place February 25-28, 2015 in Baltimore, Maryland.
EMS Today provides professionals with a valuable combination of progressive education, developed by industry experts and JEMS contributors, and the latest equipment from leading manufacturers. The event draws more than 4,000 industry professionals.
Please visit the Pennwell/JEMS EMS Today Conference & Expo website for more information and to register.