Biodefense Vaccines and Therapeutics 2015
June 2, 2015

-

June 4, 2015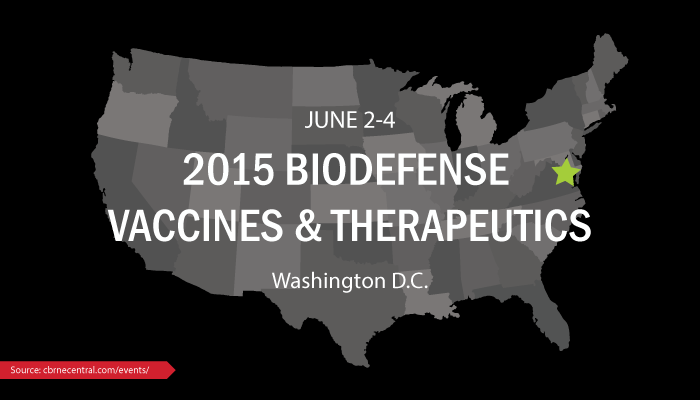 The 13th Annual Vaccines and Therapeutics 2015 Summit will be held June 2-4, 2015 in Washington, D.C.
The event focuses on vaccine and therapeutic medical countermeasures for biodefense, emerging infectious diseases, and antimicrobial resistance.
Highlighted presentations include:
The Importance of Accurate and Rapid Diagnostics
How the Navy Using Technology to Fight Antibiotic-Resistant Diseases
Development of a Novel Broad Spectrum Antibiotic
Ensuring Infections are Correctly Diagnosed before Prescribing Antibiotics
Antibiotic Alternatives in Agricultural Animal Production
Using Nanotechnology to Fight Pathogens
Please visit the Vaccines + Therapeutics 2015 Summit website for more information and to register.