FLASH 2016 – Next Generation of Resilience
January 27, 2016

-

January 29, 2016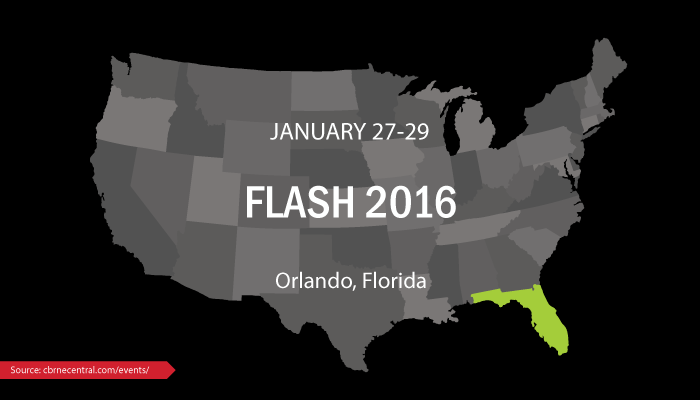 The Federal Alliance for Safe Homes FLASH Annual Conference 2016 will be held January 27-29, 2016 in Orlando, Florida.
The event focuses on strengthening homes and safeguarding families from disasters of all kinds.
The Next Generation of Resilience is the theme of this year's event, which will draw the foremost voices in the disaster safety and resilience movement to share best practices, inspire, collaborate, and create meaningful action.
Topics will focus on building product innovation, financial solutions, policy leadership, public outreach initiatives, scientific insights, and new technologies to drive better building and create disaster-resilient communities in the face of earthquakes, hail, hurricanes, lightning, power outages, tornadoes, and wildfires.
Highlighted topics on next-generation resilient communities include:
Addressing climate change/sea level rise
Framework for measuring resilience
Incentivizing resilience
Case studies on resilience success
Effectively communicating risk
Effectively communicating the solutions
Socio-economic relationship to community resilience
Life cycle costs of community resilience
Defining affordability when designing for disasters
Please visit the Federal Alliance for Safe Homes FLASH Annual Conference 2016 website for more information.