Border Security & Intelligence Summit
January 26, 2016

-

January 27, 2016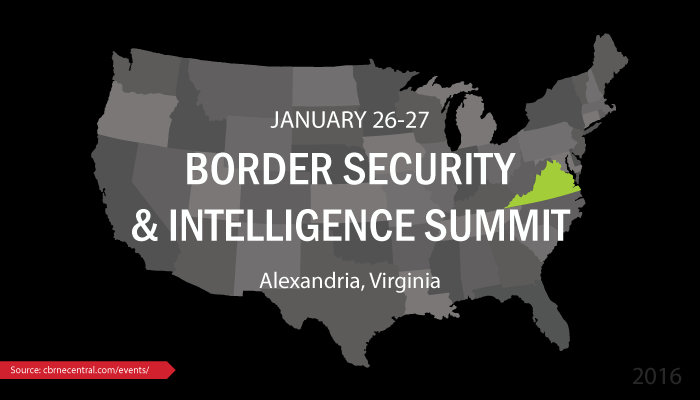 DSI's U.S. Border Security & Intelligence Summit will be held January 26-27, 2016 in Alexandria, Virginia.
The event provides a forum for Military Services, OSD, DHS, and other federal agencies to address and improve current mission critical needs and initiatives, meet with and hear from partner organizations, disseminate vital capability requirements to industry, and engage in senior level dialogue with all in attendance while increasing visibility within the larger community.
Please visit the Border Security & Intelligence Summit website for more information and to register.