Fire-Rescue Med 2019
June 3, 2019

-

June 7, 2019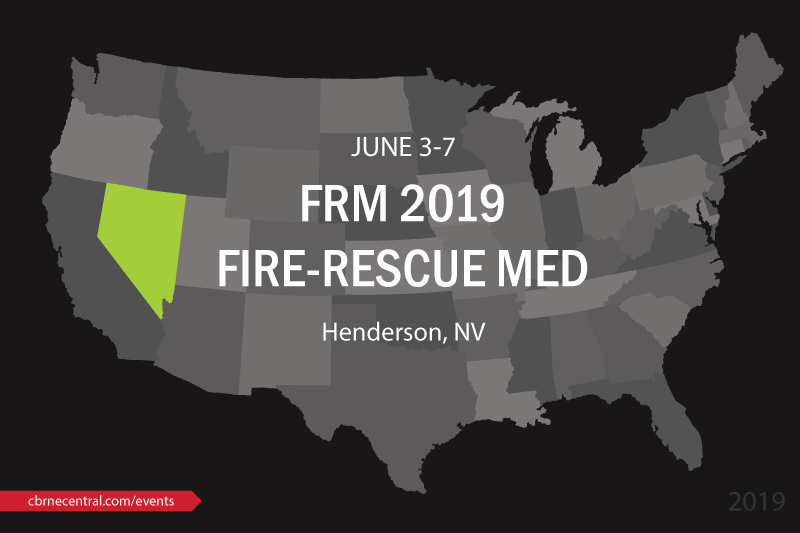 Fire-Rescue Med 2019 will be held 5-7 June 2019 in Henderson, Nevada. Pre-conference workshops will take place June 3-4.
FRM 2019 is the conference for fire-based EMS leaders addressing the issues impacting today's leaders. Attendees turn to FRM for the education and training they need to stay ahead on today's tough issues, including current events and hot topics. Nowhere else will you find experienced veterans and rising stars working together on concepts that impact the future of the industry.
The FRM Exhibit Hall allows attendees to meet face-to-face with the vendors that provide critical products and services to the EMS community and explore the latest products.
Highlighted pre-conference and conference session topics include:
Intermediate Incident Command System for Expanding Incidents Course
American Medical Response (AMR) National Disaster Response
Changes in EMS Over the Next Five Years and How to Prepare for Them
New and Old Revenue Streams for Today's EMS Organization
Advanced Infectious Disease
Mental Health First Aid for Fire/EMS
Diversity in Emergency Services and the Law
What's Hot in Infectious Disease Regulation
Patient Care Documentation
Recognizing Signs of Human Trafficking for the First Responder
Route 91 Harvest Music Festival Massacre Response
The Fire Departments Role in Creating a Culture of Community Health Management
The Opioid Crisis: Understanding, Recognizing, and Safely Responding to an Overdose
Please visit IAFC's Fire-Rescue Med 2019 website for more information.