WMD Spotlight Seminar: Predicting Emerging Threats: Beyond 2+3
May 9, 2019 @ 1:00 pm

-

2:30 pm

EDT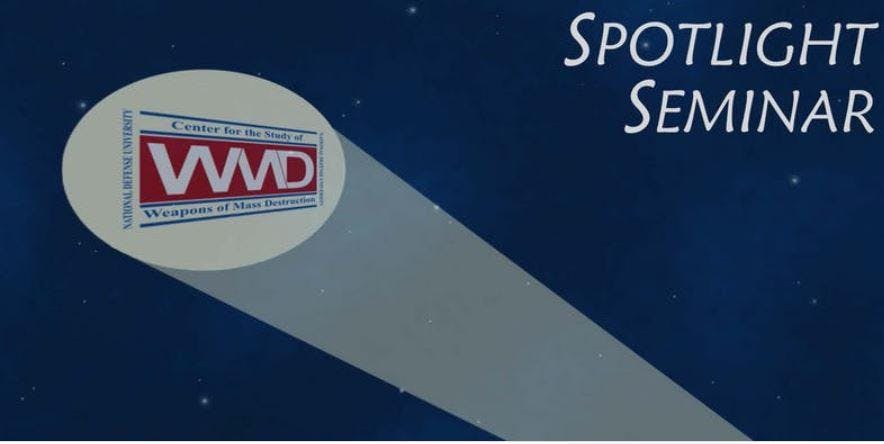 The Center for the Study of WMD will host a Spotlight Seminar on 9 May 2019 featuring guest speaker Jay Tilden, Associate Administrator and Deputy Under Secretary for Counterterrorism and Counterproliferation, NNSA, DOE.
Tilden will discuss the difficulties in predicting major emerging threats and provide an overview of the current 2+3 strategy and associated national security framework, with an emphasis on nuclear deterrence and the current non-proliferation and arms control structure as the cornerstone of today's world and will discuss NNSA's role in sustaining nuclear deterrence.
Finally, Tilden will describe what a revolution in either political or military affairs may look like that could up-end the current structure.
Since April 2016, Jay Tilden has served as NNSA's Deputy Under Secretary for Counterterrorism and Counterproliferation with responsibility in preparing for, responding to, and successfully resolving nuclear and radiological accidents and incidents worldwide.
The mission includes providing technically informed policy and operational recommendations required to advance U.S. nuclear counterterrorism and counterproliferation objectives, while informing US government agencies on nuclear threat devices (i.e., improvised nuclear devices, proliferant devices, and lost or stolen nuclear devices outside of state control). The office applies the Department of Energy's (DOE) and NNSA's existing nuclear expertise, science, technology and engineering capabilities to support relevant whole-of-government activities, while sustaining deployable assets for both nuclear incident response and nuclear forensics activities. Previously, Tilden served as the deputy associate administrator of the same office.